(Who-oo-oo-oo is Mr Brown?)
Mr. Brown is a clown who rides through town in a coffin
(Where he be found?)
In the coffin where there is three crows on top and two is laughing
Oh, what a confusion
Ooh, yeah, yeah
What a botheration, ooh, now, now
Who is Mr. Brown? I wanna know now
He is nowhere to be found
From Mandeville to Sligoville, coffin running around
Upsetting, upsetting, upsetting the town
Asking for Mr. Brown
From Mandeville to Sligoville, coffin running around
Upsetting, upsetting, upsetting the town
Asking for Mr. Brown
I wanna know who ooh
(Is Mr. Brown)
Is Mr. Brown controlled by remote?
Oh, Calling duppy conqueror
I'm the ghost catcher
This is your chance, oh big, big Bill bull-bucka
Take your chance, prove yourself, oh, yeah
Down in parade
People running like a masquerade
The police make a raid
Oh, yeah, yeah, yeah, yeah, think it fade
What a thing in town
Crows, chauffeur driven around
Skankiness if they had never known
The man they call "Mr. Brown"
I can tell you where he's from now
From Mandeville to Sligoville, coffin running around
Lyrics © Universal Music Publishing Group, Kobalt Music Publishing Ltd.
Written by: BOB MARLEY, GLENN ADAMS

Lyrics Licensed & Provided by LyricFind
To comment on specific lyrics,
highlight them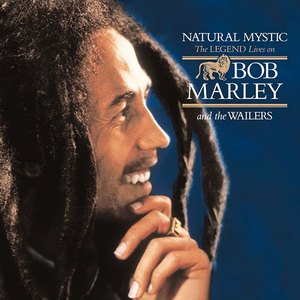 Bob Marley (February 6, 1945 – May 11, 1981), born Nesta Robert Marley which was later to be changed by passport officials to Robert Nesta Marley, was a Jamaican singer-songwriter, guitarist, and activist. He was the most widely known writer and performer of Reggae, and more specifically Roots Reggae. He is famous for popularising the genre outside of Jamaica and the Caribbean. Much of his music dealt with the struggles of the spiritually wealthy rasta and/or spiritually powerful Jah Rastafari.
Read Full Bio
Bob Marley (February 6, 1945 – May 11, 1981), born Nesta Robert Marley which was later to be changed by passport officials to Robert Nesta Marley, was a Jamaican singer-songwriter, guitarist, and activist. He was the most widely known writer and performer of Reggae, and more specifically Roots Reggae. He is famous for popularising the genre outside of Jamaica and the Caribbean. Much of his music dealt with the struggles of the spiritually wealthy rasta and/or spiritually powerful Jah Rastafari.

Starting out in 1963 with the group Bob Marley & The Wailers, he forged a distinctive song-writing and vocal style that would later resonate with audiences worldwide.

The Wailers would go on to release some of the earliest reggae records with producer Lee Scratch Perry.

After The Wailers disbanded in 1974, Marley pursued a solo career which culminated in the release of the album Exodus in 1977 which established his worldwide reputation and became one of the world's best-selling artists of all time, with sales of more than 75 million albums and singles.

Bob Marley was a member of this Rastafari movement, whose culture was a key element in the development of reggae. Bob Marley became the leading proponent of the Rastafari, taking their music out of socially deprived areas of Jamaica and onto the international music scene.

Now considered a "Rasta" prophet, Marley's adoption of the characteristic Rastafarian dreadlocks and famous use of marijuana as a sacred sacrament in the late sixties were an integral part of his persona. He is said to have entered every performance proclaiming the divinity of Jah Rastafari.

A few months before his death, Marley was baptised into the Ethiopian Orthodox Church and took the name Berhane Selassie (meaning the Light of the Holy Trinity in Amharic).

His best known songs are a mixture of reggae, Roots Reggae, and rhythm and blues, which include:

I Shot the Sheriff
Exodus
Could You Be Loved
Redemption Song
No Woman, No Cry
Three Little Birds
Buffalo Soldier
Is This Love
One Love
Stir It Up
Jammin'
Get Up, Stand Up

His posthumous album Legend (1984) became the best-selling reggae album ever, with sales of more than 12 million copies.

Bob Marley was posthumously inducted into the Rock and Roll Hall of Fame in 1994; in December 1999, his album "Exodus" (1977) was named Album of the Century by Time Magazine and his song "One Love" was designated Song of the Millennium by the BBC.


Awards and Honors:

1976 - Rolling Stone Magazine's "Band of the Year"
1978 - United Nations' Peace Medal of the Third World
1981 - Jamaican Order of Merit
1994 - The Rock And Roll Hall Of Fame
1999 - Time Magazine's Best Album of the Century
2001 - Star at the Hollywood Walk of Fame
2001- GRAMMY Lifetime Achievement Award
2004 - Rolling Stone's 100 Greatest Artists of All Time (#11)
2006 - The United Kingdom's "Blue Plaque"
2006 - Bob Marley Boulevard named in Brooklyn, New York
2010 - GRAMMY Hall Of Fame (Catch A Fire)
2012 - August the 7th, proclamed Bob Marley Day (Los Angeles)
2013 - GRAMMY Tribute Performance



Marley tragically died of cancer at Cedars of Lebanon Hospital in Miami, Florida on May 11, 1981.

Religion:
Bob Marley was a member of the Rastafari movement, (not rastafaranism as that is seen as a derogortory term as Rasta's don't like being refered to as an ism) whose culture was a key element in the development of reggae music in Jamaica. Rastas belive they are outcast from their native Zion and looked on Ethiopia as their real home and Tafarai Makonnen, who took the title Haile Sellasie I(Power of the Holy Trinity in Amharic), after he became the emperor of Ethiopia, as their leader. Rastas belive H.I.M. is Jesus in flesh. Rastas are considered to be black Jews.
Rastas claim their root from King Solomon and Abbysinian queen of Sheba, through lineage of their son Menelik, emperor of Abbysinia. H.I.M. is said to be a direct decendant of Menelik. 'Ras' means Head and 'Tafarai" means Creator. 'Jah' is the shortened form of the Hebrew word Jehovah. Rastas belive in one truth and that is the truth of His Imperial Majesty, Emperor Haile Sellasie I, King of kings, Lord of lords, conquering Lion of the tribe of Judah, two hundred and twenty-fifth ruler of the three thousand year old Ethiopian empire, elect of Jah, Light of the world. Jah Rastafari live out. Rastas preach a non-materialistic, egalitarian way of life. Bob Marley became a leading proponent of the Rastafari, taking their music out of the socially deprived areas of Jamaica and onto the international music scene. Bob Marley was baptized by the Archbishop of the Ethiopian Orthodox Christian Church in Kingston, Jamaica on November 4, 1980.

Diet:
Marley's diet was ital; fruit, vegetables and fish; which is food approved by the Rastafari movement.

Family:
Bob Marley had 13 children: three with his wife Rita Marley, two adopted from Rita's previous relationships, and the remaining eight with separate women.

His children are, in order of birth:
Imani Carole, born May 22, 1963, to Cheryl Murray;
Sharon, born November 23, 1964, to Rita in previous relationship;
Cedella born August 23, 1967, to Rita;
David "Ziggy Marley", born October 17, 1968, to Rita;
Stephen Marley, born April 20, 1972, to Rita;
Robert "Robbie", born May 16, 1972, to Pat Williams;
Rohan, born May 19, 1972, to Janet Hunt;
Karen, born 1973 to Janet Bowen;
Stephanie, born August 17, 1974; according to Cedella Booker she was the daughter of Rita and a man called Ital with whom Rita had an affair; nonetheless she was acknowledged as Bob's daughter;
Julian Marley, born June 4, 1975, to Lucy Pounder;
Ky-Mani Marley, born February 26, 1976, to Anita Belnavis;
Damian Marley, born July 21, 1978, to Cindy Breakspeare;
Makeda, born May 30, 1981, to Yvette Crichton.


See here for comedian Bob Marley the comedian: Comedian Bob Marley
Genre not found
Artist not found
Album not found
Search results not found
Song not found