Sun is shining, the weather is sweet
Make you wanna move your dancing feet now
To the rescue, here I am
Want you to know ya, can you understand
When the morning gather the rainbow, yeah, yeah
Want you to know I'm a rainbow too
To the rescue, here I am
Want you to know ya
Can you, can you, can you understand
The sun is shining, the weather is sweet now
Make you wanna move your dancing feet, yeah
Oh, to the rescue, here I am
Want you to know just if you can
Here I stand, no, no, no, no, no, no, no, no
Can you understand me now, baby
Do you believe me?
Lyrics © Universal Music Publishing Group, Kobalt Music Publishing Ltd.
Written by: Bob Marley

Lyrics Licensed & Provided by LyricFind
To comment on specific lyrics,
highlight them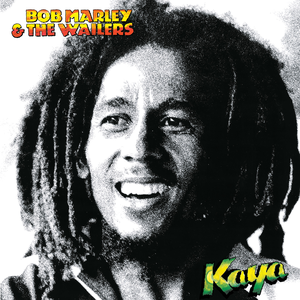 Bob Marley and the Wailers (BMW) was a Jamaican reggae band 1974-1981) lead by Rastafarian Bob Marley (1945-1981) when Peter Tosh and Bunny Wailer left the old band, The Wailers. BMW, consisted of Marley himself as song writer and lead singer, 6-7 regular musicians in Wailers Band and the I Threes backup female vocalists. The band, which has sold 75 million records worldwide, is known for songs like One Love, I Shot The Sheriff, Natural Mystic. Stir It Up, No Woman No Cry, Exodus and Get Up Stand Up.
Read Full Bio
Bob Marley and the Wailers (BMW) was a Jamaican reggae band 1974-1981) lead by Rastafarian Bob Marley (1945-1981) when Peter Tosh and Bunny Wailer left the old band, The Wailers. BMW, consisted of Marley himself as song writer and lead singer, 6-7 regular musicians in Wailers Band and the I Threes backup female vocalists. The band, which has sold 75 million records worldwide, is known for songs like One Love, I Shot The Sheriff, Natural Mystic. Stir It Up, No Woman No Cry, Exodus and Get Up Stand Up.

The band included Carlton Barrett on drums – Aston "Family Man" Barrett bass – Junior Marvin and Al Anderson on lead guitar – Tyrone Downie and Earl "Wire" Lindo on keyboards – Alvin "Seeco" Patterson on percussion. The I Threes, consisted of Bob Marley's wife Rita Marley, Judy Mowatt and Marcia Griffiths.

Often, usually for marketing purposes, Bob Marleys name alone, or the name Bob Marley and the Wailers, are used indiscriminately to refer to recordings made before 1974, during reggae, rocksteady and ska eras, made by The Wailers (Marley, Peter Tosh, Bunny Wailer (real name: Neville Livingston)) with different accompaniment musicians.

DISCOGRAPHY (Island Records / Tuff Gong) – studio albums and live albums

*1974 – Natty Dread
*1975 – Live! – live album
*1976 – Rastaman Vibration
*1977 – Exodus
*1978 – Kaya
*1978 – Babylon By Bus – live album
*1979 – Survival
*1980 – Uprising

P o s t h u m o u s l y :

* 1983 – Confrontation – studio album
* 1991 – Talkin' Blues (rec 1973 och 1975) – live album
* 2003 – Live at the Roxy (rec 1976) – live album
* 2011 – Live Forever (rec 1980) – live album

Compilation albums:

* 1984 – Legend
* 1986 – Rebel Music
* 1995 – Natural Mystic: The Legend Lives On
* 2001 – One Love: The Very Best of Bob Marley & The Wailers
* 2005 – Gold
* 2005 – Africa Unite: The Singles Collection
* 2011 – Live Forever: The Stanley Theatre, Pittsburgh, PA, September 23, 1980 – live album
* 2013 – Legend: Remixed – 2 CD + 1 DVD


ALBUMS by the reggae band THE WAILERS (Bob Marley, Peter Tosh, Bunny Wailer, Aston Barrett, Carlton Barrett on Island Records)

*1973 – Catch a Fire
*1973 – Burnin'
Genre not found
Artist not found
Album not found
Search results not found
Song not found