Way down at the bottom of the river
There's a locket with a picture of me
She drowned what I thought was forever
She locked up our love and lost the key
A friend of mine heard from a friend of hers
She was workin' on last name number three
There was a time I'd have relished those words
But I'm not where I used to be
Way down, weighted down at the bottom
I almost drown in a shallow dream
A light shined down and life was waiting at the top
When I let go of the past that was draggin' me
Way down, on an Oklahoma highway
There's a cafe where they'll remember me
I broke down by a pay phone in the hallway
Put my fist through a drywall sheet
I hit a wall trying to find some kinda way
To find some peace
Buried it all when I dug a grave
For all the pain that was pulling me
Way down, weighted down at the bottom
I almost drown in a shallow dream
A light shined down and life was waiting at the top
When I let go of the past that was dragging me, way down
Way down, way down, way down
Way down, way down, way down
Lyrics © Universal Music Publishing Group, BMG Rights Management
Written by: BOBBY PINSON, JEREMY N. SPILLMAN

Lyrics Licensed & Provided by LyricFind
To comment on specific lyrics,
highlight them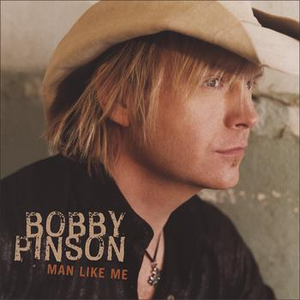 "Bobby Pinson is a country music singer from Texas.

According to CMT.com, Bobby Pinson grew up in the Texas panhandle and began writing music at an early age. He credits Shel Silverstein, Willie Nelson, Johnny Cash and Kris Kristofferson with helping shape his personal style. An Army veteran, Pinson describes his music as a "John Deere tractor with an airplane engine." He has had more than 20 songs recorded by Nashville artists such as Blake Shelton, LeAnn Rimes and Tracy Lawrence.
Read Full Bio
"Bobby Pinson is a country music singer from Texas.

According to CMT.com, Bobby Pinson grew up in the Texas panhandle and began writing music at an early age. He credits Shel Silverstein, Willie Nelson, Johnny Cash and Kris Kristofferson with helping shape his personal style. An Army veteran, Pinson describes his music as a "John Deere tractor with an airplane engine." He has had more than 20 songs recorded by Nashville artists such as Blake Shelton, LeAnn Rimes and Tracy Lawrence. His debut albumn, "Man Like Me" spawned the hit single, "Don't Ask Me How I Know."

When the time came for Bobby Pinson to release a second single (Way Down), a new problem came about when his record label, RCA, dropped him."

From Wikipedia

His second album, "Songs for Sombody" was released in 2007
Genre not found
Artist not found
Album not found
Search results not found
Song not found