I've been shown all good things in life
Not all that have a reach in sight
Really is distorted, ambition can be aborted
Expectation false and contorted
Superficial, I don't wanna be
Just like you, a shallow fool
Superficial, I can't stand to be
Just like you, a shallow fool
I've been one self-influenced mind
All these things they don't realize
Reality is distorted, ambitions can be aborted
Expectation false and contorted
Superficial, I don't wanna be
Just like you, a shallow fool
Superficial, I can't stand to be
Just like you, a shallow fool
And I can't stand all that you represent
Material things have definitely got you bent
And I can't take no more, now I see your flaws
I can't escape it, take me away
Take, take, take, take me away now
I don't wanna play no superficial games
Superficial, I don't wanna be
Just like you, a shallow fool
Superficial, I can't stand to be
Just like you, a shallow fool
I can't stand to be like
I can't stand to be like
I can't stand to be like
Just like you
Lyrics © O/B/O APRA/AMCOS

Lyrics Licensed & Provided by LyricFind
To comment on specific lyrics,
highlight them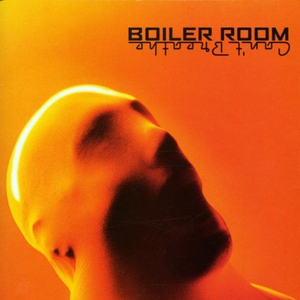 There are two versions of the Boiler Room tag: [1] A hard rock band from New York, and [2] Platform Magazine's podcast.

1) A Hard Rock/Nu Metal band from the New York area that was formed in 1996 by friends Chris Lino, James Meselsohn, Mike Meselsohn, and Rob Caggiano. The band would play live settings for several years before finally opening for Orgy on tour in 1999, which helped them secure a recording contract with Roadrunner Records later that year.
Read Full Bio
There are two versions of the Boiler Room tag: [1] A hard rock band from New York, and [2] Platform Magazine's podcast.

1) A Hard Rock/Nu Metal band from the New York area that was formed in 1996 by friends Chris Lino, James Meselsohn, Mike Meselsohn, and Rob Caggiano. The band would play live settings for several years before finally opening for Orgy on tour in 1999, which helped them secure a recording contract with Roadrunner Records later that year. Their album, which was actually set to be released in early 2000, suffered many delays and didn't end up seeing record store shelves until mid-November of that year as a joint release between the aforementioned Roadrunner Records and Tommy Boy Records. One single was released from the record in "Do It Again", which also saw itself as a part of one of MTV's 'Return Of The Rock' compilations, which came out in June of 2000. The band never got the momentum needed to stay afloat after the album release and broke up in 2001. No post-breakup projects are known about as of this time.

2) Platform Magazine's critically acclaimed electronic music ustream and podcast recorded and broadcast from their custom-built studio, buried somewhere in North-East London. "It's basically an extension, or even evolution, of London's rich pirate radio culture. A small, sweaty room. Great DJs. The odd live performance. Red Stripe. Rum." The FADER
boilerroom.tv
Genre not found
Artist not found
Album not found
Search results not found
Song not found