Creature Fear
Bon Iver Lyrics
I was lost but your fool
Was a long visit wrong?
Say you are the only
So many foreign worlds
(So relatively fucked)
So ready for us
So ready for us,
The creature fear
I was teased by your blouse
Spit out by your mouth
I was loud by your lowered
Seminary sold
Tear on tail on
Take all on the wind on
The soft bloody nose
Sign another floor
The so many territories
Ready to reform
Don't let it form us
Don't let it form us
The creature fear
So did he foil is 'own?
Is he ready to reform?
So many torahs
So many for us
The creature fear
Lyrics © Kobalt Music Publishing Ltd.
Written by: Justin Deyarmond Edison Vernon

Lyrics Licensed & Provided by LyricFind
To comment on specific lyrics,
highlight them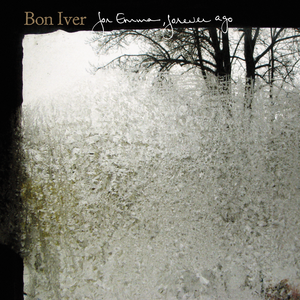 Bon Iver is a Grammy Award winning folk band from Eau Claire, Wisconsin, United States, and one of Justin Vernon's current and most notable music projects to date. The band also consists of Mike Noyce, Sean Carey and Matt MacCaughan.

The name 'Bon Iver' (pronounced "bon ee-VAIR") is a play on the French phrase 'bon hiver' meaning 'good winter'. Vernon independently released Bon Iver's debut album For Emma, Forever Ago in 2007, most of which was recorded during a four-month stay in a remote cabin in Wisconsin.
Read Full Bio
Bon Iver is a Grammy Award winning folk band from Eau Claire, Wisconsin, United States, and one of Justin Vernon's current and most notable music projects to date. The band also consists of Mike Noyce, Sean Carey and Matt MacCaughan.

The name 'Bon Iver' (pronounced "bon ee-VAIR") is a play on the French phrase 'bon hiver' meaning 'good winter'. Vernon independently released Bon Iver's debut album For Emma, Forever Ago in 2007, most of which was recorded during a four-month stay in a remote cabin in Wisconsin.

While in high school and college Vernon founded the indie-rock bands Mount Vernon and DeYarmond Edison in Eau Claire, Wisconsin, where he still resides.

According to the For Emma Songfacts, after the break-up of De Yarmond Edison, Vernon retreated to his father's log cabin, out in the woods of north-east Wisconsin to hibernate for three snowy months. There he collected his thoughts and formulated them into a suite of songs, For Emma, Forever Ago . The album was originally self-released in late 2007 in a run of 500 copies and sold out instantly.

The album garnered critical acclaim, and was picked up by the indie-rock label Jagjaguwar, which gave the album a proper release on February 19th, 2008. The album was released in the UK and Europe by iconic indie 4AD on May 12, 2008.

When released in the UK, For Emma, Forever Ago received 5/5 and "Album of the Month" reviews in both MOJO and Uncut magazines. It is currently the third highest rated album of 2008 on review-aggregator site Metacritic, with accolades from publications including The Village Voice, The Hartford Courant and The A.V. Club.

The group's second album Bon Iver, Bon Iver was released on June 17, 2011 to universal acclaim. It was named by Pitchfork Media as the best album of 2011 on their annual list. At the 2012 Grammys, the album won Best Alternative Album and the group was awarded Best New Artist, despite having debuted in 2007.

www.boniver.org
Genre not found
Artist not found
Album not found
Search results not found
Song not found