Woman on the Screen
Boris Lyrics
Lowered winding look, and obscure wet sound
The more swirling the more craze in your dance
Winding slowly, you give a gaze
It's partly because you are weak,
isn't it better to have your fingers in your mouth?
Lies coming rear, I think I'm going to be broken up
Throwing away all the mirrors, tack them back of the door
Anyway, after some violent moments, you'd be cracked
It's won't take too long for you to stop
You'll vomit, trying to to seize a headless image of future
I'll open the doors
And I'll stub you
That will fill your fantasty
Hey, I'll penetrate it.
Contributed by Charlotte Y. Suggest a correction in the comments below.
To comment on specific lyrics,
highlight them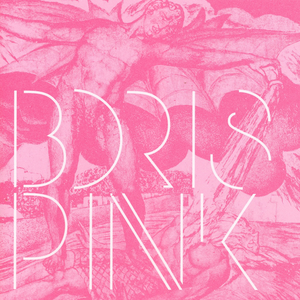 Boris are a Japanese experimental metal band formed in Tokyo in 1992. The band's original lineup consisted of lead vocalist Atsuo, bassist/rhythm guitarist Takeshi, lead guitarist Wata, and drummer Nagata. After Nagata's departure in 1996, Atsuo took over drums and the lineup has remained consistent to this day. Boris draw influence from a huge variety of styles including, but not limited to, psychedelic rock, punk rock, sludge metal, doom metal, drone metal, pop, noise, shoegaze, and ambient.
Read Full Bio
Boris are a Japanese experimental metal band formed in Tokyo in 1992. The band's original lineup consisted of lead vocalist Atsuo, bassist/rhythm guitarist Takeshi, lead guitarist Wata, and drummer Nagata. After Nagata's departure in 1996, Atsuo took over drums and the lineup has remained consistent to this day. Boris draw influence from a huge variety of styles including, but not limited to, psychedelic rock, punk rock, sludge metal, doom metal, drone metal, pop, noise, shoegaze, and ambient. The band's name is taken from a song on Melvins' album, Bullhead. They released their debut full-length album, Absolutego, on their own label, Fangs Anal Satan, in 1996. They've since gone on to release over 20 studio albums, as well as a number of EPs, singles, and collaborations on various labels around the world. They have an especially close collaborative relationship with Merzbow, having released three studio albums, a 12" EP, and two live albums with the noise artist as of 2016.

Boris saw a huge increase in popularity between 2003 and 2006 when Southern Lord reissued some of their works in North America, garnering them critical acclaim and recognition in Western music press. Pink, originally released in 2005 in Japan via Diwphalanx, was reissued in 2006 by Southern Lord and met with a very positive reception in the US. Blender magazine and SPIN magazine both named it one of the year's best albums. The album also made the top of the metal section in Canadian magazine Exclaim's reader's poll of that year, and was in the top 10 of Pitchfork Media's top 50 records of the year.

Boris has an official online homepage at https://borisheavyrocks.com/.


There are also other artists using this name:
2) Boris or Bo Saris is a Dutch male soul/pop singer. He was the winner of the second season of Idols (2004) in the Netherlands.
The first single When You Think of Me became an instant number 1 hit in The Netherlands, sold over 80.000 copies, and received a platinum status. On June 10th his first solo album Rely on Me was released, became a success as well and reached the golden certificate (40,000+ copies) within a week.
In 2006 he released his second album called Holy Pleasure.
More information can be found on this (Dutch) Wikipedia page: http://nl.wikipedia.org/wiki/Boris_Titulaer
Genre not found
Artist not found
Album not found
Search results not found
Song not found