Don't say a word, don't say anything
Don't say a word, I'm not even listening
I read in the paper about their escape
They're just two bits of kids from a bunch of sour grapes
You better watch your step
Watch who's knocking on your front door
Now you know that they're watching what are you waiting for?
Think you're young and original
Get out before they get to watch your step
Every day is full of fun and family spies
They're making heroes out of fall guys
They say it's good for business from Singapore to Widnes
You better watch your step
Broken noses hung up on the wall
Back slapping drinkers cheer the heavyweight brawl
So punch drunk they don't understand at all
You better watch your step
Every night go out full of carnival desires
End up in the closing time choirs
When you're kicking in the car chrome
And you're drinking down the Eau de Cologne
And you're spitting out the Kodachrome
You better watch your step
Bye, I send you all my regards
You're so tough, you're so hard
Listen to the hammers falling in the breaker's yard
You better watch your step
You better watch your step
Ooh, watch your step
Contributed by Maya T. Suggest a correction in the comments below.
To comment on specific lyrics,
highlight them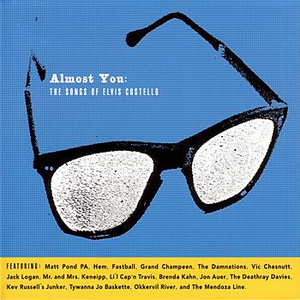 Brenda Kahn has remained true to her original stylings as an advocate of women in rock, and has recently become much more active on that front founding her own corporation, womenrock.com , for the purpose of further empowering and enabling women artists in the music industry. All the while Brenda Kahn has continued to create music that is an incredibly catchy mixture of punk fueled folk music centered on a set of intelligent and edgy lyrics.
Genre not found
Artist not found
Album not found
Search results not found
Song not found