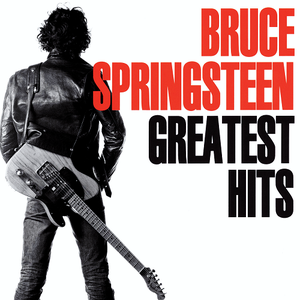 "My Hometown" is a single by Bruce Springsteen off his Born in the U.S.A. album,…
Read Full Bio ↴
"My Hometown" is a single by Bruce Springsteen off his Born in the U.S.A. album, that was the record-tying seventh and last top 10 single to come from it, peaking at #6 on the Billboard Hot 100 singles chart. It also topped the U.S. adult contemporary chart, making the song Springsteen's only #1 song on this chart to date. The song is a synthesizer-based, low-tempo number that features Springsteen on vocals.

The song's lyrics begin with the speaker's memories of his father instilling pride in the family's hometown. While it first appears that the song will be a nostalgic look at the speaker's childhood, the song then goes on to describe the racial violence and economic depression that he witnessed as an adolescent and middle-aged man. The song concludes with the speaker's proclamation that he hopes to move his family out of the town.

Some of the song's images derive directly from Springsteen's experiences growing up in Freehold Borough, New Jersey, in particular the racial strife in 1960s New Jersey and economic tensions from the same times (the "textile mill being closed" was the A & M Karagheusian Rug Mill at Center and Jackson Streets of Freehold).

"My Hometown" stands in contrast to songs like John Mellencamp's "Small Town," which tend to romanticize the struggles of growing up in rural America. Additionally, "My Hometown" is perhaps a clearer representation of the themes presented in the title track of the album it originated from. While "Born in the U.S.A." is a more bombastic tune, its mistrust of blind patriotism and nostalgia is often lost on listeners. Such ideas are more easily audible in "My Hometown."

The music video for "My Hometown" was a straightforward video filming of a performance of the song at a Springsteen and E Street Band concert late in the Born in the U.S.A. Tour, eschewing fast-paced cutting for slower montages of Springsteen and various band members. Despite its lack of visual excitement, it still managed substantial MTV airplay.

"My Hometown" was a staple selection on the Born in the U.S.A. Tour, in an arrangement very similar to the album. Springsteen sometimes preceded the song with a story about the tall veterans' monument in front of the courthouse in Freehold; later in the tour he announced gifts to local food banks, union funds, and related activities before playing the song.

"My Hometown" was omitted during the 1988 Tunnel of Love Express Tour, but then appeared at all twenty performances on that year's later Human Rights Now! Tour, where it saluted people trying to take responsibility for their own freedom. It has been played on and off on Springsteen's various tours ever since; it is part of the repertoire of songs that Springsteen pulls out on a given night when he thinks it fits the theme or mood of a concert or location. The song has been performed about 260 times through 2008.
Jump to: Overall Meaning ↴ Line by Line Meaning ↴
I was eight years old
And running with a dime in my hand
To the bus stop to pick
Up a paper for my old man
I'd sit on his lap in that big old Buick
And steer as we drove through town
He'd tousle my hair
And say, "Son, take a good look around"
This is your hometown
This is your hometown
This is your hometown
This is your hometown"
In '65 tension was running high
At my high school
There was a lot of fights
Between the black and white
There was nothing you could do
Two cars at a light on a Saturday night
In the back seat there was a gun
Words were passed in a shotgun blast
Troubled times had come
To my hometown
To my hometown
To my hometown
To my hometown
Now Main Street's whitewashed windows
And vacant stores
Seems like there ain't nobody
Wants to come down here no more
They're closing down the textile mill
Across the railroad tracks
Foreman says, "These jobs are going, boys
And they ain't coming back
To your hometown
To your hometown
To your hometown
To your hometown"
Last night me and Kate we laid in bed
Talking about getting out
Packing up our bags, maybe heading south
I'm thirty-five, we got a boy of our own now
Last night I sat him up behind the wheel
And said, "Son, take a good look around
This is your hometown"
Overall Meaning
Bruce Springsteen's "My Hometown" is a nostalgic, introspective song that looks back on the singer's boyhood in Freehold, New Jersey, as well as reflecting on the broader state of the town and the nation. The first stanza serves to establish the singer's personal relationship to the town, as he recalls running errands for his father and riding in his Buick. The images of father and son together in the car are deeply symbolic, representing a relationship between two generations and their shared love for the town.
However, the idyllic picture is soon shattered when Springsteen's narrator reflects on the racial tensions that were simmering in the town in the mid-1960s. This was a time of great upheaval in America, as civil rights demonstrations and riots were spreading across the country. Springsteen imbues these events with a sense of personal significance, evoking the sense of helplessness that he felt as a young boy witnessing the conflict from the sidelines.
The final stanza represents a culmination of this nostalgia and reflection, where Springsteen's narrator reflects on his own adult life and aspirations. He talks about laying in bed with his partner Kate and dreaming of leaving the town, seeking a better life for himself and his family. However, the song takes on a more melancholic tone as he realizes that his hometown will always be a part of him, and that he must pass these values and traditions on to his own son.

Line by Line Meaning
I was eight years old
The singer is recalling a specific moment from their childhood
And running with a dime in my hand
The singer was on their way to buy a newspaper for their father
To the bus stop to pick
The singer was going to the bus stop to catch a bus
Up a paper for my old man
The newspaper was for the artist's father
I'd sit on his lap in that big old Buick
The artist and their father would travel in a large old car together
And steer as we drove through town
The singer would pretend to drive the car with their father's help
He'd tousle my hair
The father would playfully ruffle the singer's hair
And say, "son, take a good look around"
The father was encouraging the artist to appreciate their surroundings
This is your hometown
The father was indicating that the town was special to the artist
In '65 tension was running high
The artist is recalling a year when there was a lot of tension in their town
At my high school
The tensions were particularly noticeable at the singer's high school
There was a lot of fights
There were frequent physical altercations
Between the black and white
The altercations often occurred between people of different races
There was nothing you could do
The singer and others felt powerless to stop the violence
Two cars at a light on a Saturday night
The singer is recalling a specific incident involving two cars at a traffic light
In the back seat there was a gun
One of the cars contained a gun in the back seat
Words were passed in a shotgun blast
One of the people in the cars fired the gun, causing more violence
Troubled times had come
The singer saw this violence as a sign of difficult times
Now Main Street's whitewashed windows
The singer is describing how the town looks now
And vacant stores
Many of the stores in town are now empty
Seems like there ain't nobody
Few people seem to want to come to this town
Wants to come down here no more
People don't want to visit or live in the town anymore
They're closing down the textile mill
A major local business is closing down
Across the railroad tracks
The business is located across from the railroad tracks
Foreman says, "these jobs are going, boys
The managers of the business are laying off workers
And they ain't coming back
The singer realizes that the jobs and the town's prosperity are gone for good
Last night me and Kate we laid in bed
The singer is recalling a conversation they had with their partner
Talking about getting out
The artist and their partner discussed leaving the town
Packing up our bags, maybe heading south
The artist and their partner considered moving to another part of the country
I'm thirty-five, we got a boy of our own now
The singer is older now and has a child of their own
Last night I sat him up behind the wheel
The singer is describing a moment when they sat their child in a car
And said, "son, take a good look around
The artist is telling their child to appreciate the town they live in
This is your hometown"
The artist is trying to pass on an appreciation for their hometown to their child
Lyrics © Universal Music Publishing Group, Sony/ATV Music Publishing LLC
Written by: Bruce Springsteen

Lyrics Licensed & Provided by LyricFind
To comment on or correct specific content,
highlight it
Genre not found
Artist not found
Album not found
Search results not found
Song not found