When I Was Your Man
Bruno Mars Lyrics
Jump to: Overall Meaning | Line by Line Meaning
Same bed but it feels just a little bit bigger now
Our song on the radio but it don't sound the same
When our friends talk about you, all it does is just tear me down
'Cause my heart breaks a little when I hear your name
It all just sounds like ooh, ooh, ooh, hoo
Mm, too young, too dumb to realize
That I should have bought you flowers
And held your hand
Should have gave you all my hours
When I had the chance
Take you to every party 'cause all you wanted to do was dance
Now my baby's dancing
But she's dancing with another man
My pride, my ego, my needs, and my selfish ways
Caused a good strong woman like you to walk out my life
Now I never, never get to clean up the mess I made, oh
And that haunts me every time I close my eyes
It all just sounds like ooh, ooh, ooh, hoo
Mm, too young, too dumb to realize
That I should have bought you flowers
And held your hand
Should have gave you all my hours
When I had the chance
Take you to every party 'cause all you wanted to do was dance
Now my baby's dancing
But she's dancing with another man
Although it hurts
I'll be the first to say that I was wrong
Oh, I know I'm probably much too late
To try and apologize for my mistakes
But I just want you to know
I hope he buys you flowers
I hope he holds your hand
Give you all his hours
When he has the chance
Take you to every party
'Cause I remember how much you loved to dance
Do all the things I should have done
When I was your man
Do all the things I should have done
When I was your man
Overall Meaning
"When I Was Your Man" is a heartfelt ballad by Bruno Mars that speaks to the regret and pain one feels after losing a relationship due to their own mistakes. The lyrics depict the narrator as someone who took their partner for granted, failing to appreciate them while they had the chance. They describe the sense of loss he feels now that she's moved on and is dancing with another man, causing him to realize that he should have bought her flowers, held her hand, and given her more of his time and love.
The opening lines describe the frustrating feeling of being in the same bed but feeling that it's bigger and emptier now without the partner. The lyrics also touch upon how hearing their name being talked about in public by friends causes pain and heartbreak. Bruno begins to articulate how the highs of the past relationship have now become reminders of what he's lost; he hears their song on the radio, but it doesn't sound the same, as though his world became a little bit more monochrome without the colorful presence of his lover. The chorus highlights the narrator's regret, realizing that he was too young and dumb to recognize what he had at the time, and that he should have done more to show his partner love and affection. He should have given her his all, taken her to every party, and held her close.
As the song progresses, the narrator goes on to realize that his pride, ego, and selfishness caused him to lose the one person who meant the most to him. He describes that he can never clean up the mess he made, and that his mistakes continually haunt him. But there's a sense of closure in the last few lines; he hopes she's happy with someone who treats her better, and he wishes he had done all the things he should have when he was her man.

Line by Line Meaning
Same bed but it feels just a little bit bigger now
Despite still sleeping in the same bed, it feels emptier without the person he loves.
Our song on the radio but it don't sound the same
Hearing their song on the radio reminds him that the love they had is gone and cannot be replicated.
When our friends talk about you, all it does is just tear me down
The mere mention of his former love by their mutual friends hurts him deeply.
'Cause my heart breaks a little when I hear your name
Hearing the name of his ex-girlfriend causes him emotional pain.
It all just sounds like ooh, ooh, ooh, hoo
Despite the hurt he feels, everything now feels hollow and meaningless.
Mm, too young, too dumb to realize
At the time, he was too immature and naive to recognize the value of his relationship.
That I should have bought you flowers
He realizes now that simple acts of affection, like giving her flowers, could have made all the difference.
And held your hand
He should have been more physically affectionate with her, holding her hand more often.
Should have gave you all my hours
He regrets not giving her more time and attention when he could have.
When I had the chance
He recognizes that he had opportunities to do things differently but didn't take them.
Take you to every party 'cause all you wanted to do was dance
He should have been more supportive of her interests and taken her to more events where she could dance.
Now my baby's dancing
His ex-girlfriend has moved on and is enjoying herself without him.
But she's dancing with another man
The fact that his ex-girlfriend is dancing with someone else hurts him even more.
My pride, my ego, my needs, and my selfish ways
He acknowledges his own flaws that contributed to the end of the relationship.
Caused a good strong woman like you to walk out my life
His selfishness caused the strong woman he loved to leave him.
Now I never, never get to clean up the mess I made, oh
He cannot fix the damage he caused and regrets not trying harder to save the relationship.
And that haunts me every time I close my eyes
He is tormented by his mistakes and cannot escape them, even in his sleep.
Although it hurts
He acknowledges the pain he caused her and himself.
I'll be the first to say that I was wrong
He accepts responsibility for his mistakes and wants to make amends.
Oh, I know I'm probably much too late
He understands that it may be too late to fix things, but he still wants to try.
To try and apologize for my mistakes
He wants to make a sincere apology for the pain he caused her.
But I just want you to know
He wants his ex-girlfriend to understand how much he regrets his past behavior.
I hope he buys you flowers
He hopes that her new partner treats her better and appreciates her.
I hope he holds your hand
He hopes that her new partner is more affectionate and caring than he was.
Give you all his hours
He hopes that her new partner will prioritize her and give her the attention she deserves.
When he has the chance
He hopes her new partner will not make the same mistakes he did.
Take you to every party
He hopes her new partner will support her interests and take her to events where she can have fun.
'Cause I remember how much you loved to dance
He remembers how much joy it brought her to dance and hopes her new partner will appreciate that as well.
Do all the things I should have done
He acknowledges his shortcomings and hopes that her new partner will do what he failed to do.
When I was your man
He regrets not being a better partner to her when they were together.
Lyrics © HIPGNOSIS SONGS GROUP, Universal Music Publishing Group, CONCORD MUSIC PUBLISHING LLC, Warner Chappell Music, Inc.
Written by: Andrew Wyatt, Ari Levine, Peter Gene Hernandez, Philip Martin II Lawrence

Lyrics Licensed & Provided by LyricFind
To comment on or correct specific content,
highlight it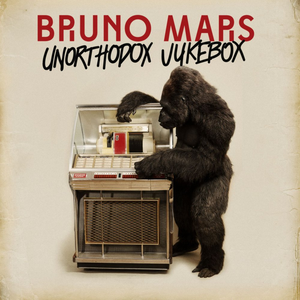 "When I Was Your Man" is a song recorded by American singer and songwriter Bruno Mars for his second studio album, Unorthodox Jukebox (2012). Atlantic Records released the song as the third promotional single and as the second official single, taken from the album, to mainstream radio in the United States on January 15, 2013. "When I Was Your Man" was written by Bruno Mars, Philip Lawrence, Ari Levine and Andrew Wyatt; with Mars, Lawrence and Levine credited for composing the song as well.
Genre not found
Artist not found
Album not found
Search results not found
Song not found