Am the liar that's been pushed in your head
The great deceiver that's been raised from the dead
I'm the demon you wished for when no one was there
I'm your murderer telling you nobody cares
I own you
I'm taking the rights to my making
And i can see your grave from here
You're going all but six feet under
I'm taking all that pain you feel
You might as well take your number
I'am the poison that you pushed in your veins
I'm the end all be all
And i'm learning to tame you
The itch in your skin
I'm the ache in your bones
I'm the pain that you feel
I'm the reason you're all alone
(I own you)
(I'm taking the rights to my making)
And i can see your grave from here
You're going all but six feet under
I'm taking all that pain you feel
You might as well take your number
I see your grave and it's getting closer
You pray for Salus
I'll kill you slower
I'll bring you peace when you're six feet under
I'm taking over so take your number
And i can see your grave from here
(And i)
You're going all but six feet under
And i can see your grave from here
You're going all but six feet under
I'm taking all that pain you fell
You might as well take your number
I see your grave and it's getting closer
You pray for Salus
I'll kill you slower
I'll bring you peace when you're six feet under
I'm taking over so take your number
You might as well take your number
Contributed by Michael S. Suggest a correction in the comments below.
To comment on specific lyrics,
highlight them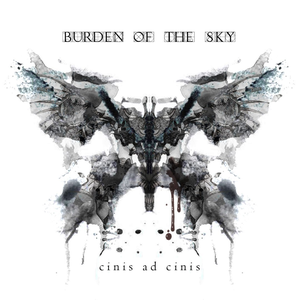 Burden Of The Sky is an alternative metal project out of Bloomington, IL. Their sound is reminiscent of the golden age of hard rock and alt-metal, but there is also a deeper feel to it, highlighting the band's willingness to set the bar higher with new ideas and creative influences.
Genre not found
Artist not found
Album not found
Search results not found
Song not found