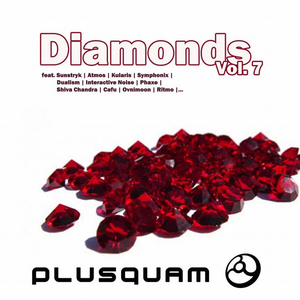 CAFU is a new upcoming talent from Lucerne, Switzerland.

His first released tune 'Lockstoff' went arount the progressive dancefloors in the past year.

Cafu started his musical carreer at young age with playing trumpet and drums. Later on he used to play in bands which differed in style from funky-bluesrock to hard metal and he took lessons in a jazz school.

Later, in the year 1997 he got in touch with electronic music and started Dj'ing Trance and Psy-Trance.
Read Full Bio
CAFU is a new upcoming talent from Lucerne, Switzerland.

His first released tune 'Lockstoff' went arount the progressive dancefloors in the past year.

Cafu started his musical carreer at young age with playing trumpet and drums. Later on he used to play in bands which differed in style from funky-bluesrock to hard metal and he took lessons in a jazz school.

Later, in the year 1997 he got in touch with electronic music and started Dj'ing Trance and Psy-Trance. In 2002, he decided to produce his own music. Since then, Progressive Trance got more and more important for him and this style became his main focus. Beneath that, he is still working on funky-acid-jazz side projects.

After his frist release on Aphonix Records, he lately made aware of himself with tracks on labels such as Domo, Mikrokosmos, Blue Tunes and Iboga Records.With the release 'Wake Up' on Plusquam Records, he presents his first full length album...

http://www.cafumusic.ch
Genre not found
Artist not found
Album not found
Search results not found
Song not found