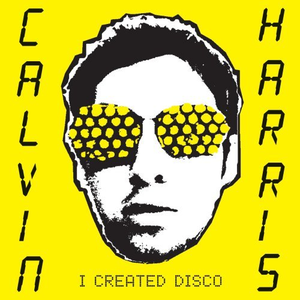 "Acceptable in the 80s" is a 2007 song by electronic musician Calvin Harris. The video is about the style and culture of the 1980s.

The music video features many references of the time; the stereotypical large hairstyles, bright dayglo colours and bizarrely, scientists dissecting what appears to be an otter, products of which are used by a hair stylist, TV chef, and to heal a grazed knee. The video is directed by Woof Wan-Bau.

The song has been used to advertise the third series of Channel 4's The Paul O'Grady Show
Read Full Bio
"Acceptable in the 80s" is a 2007 song by electronic musician Calvin Harris. The video is about the style and culture of the 1980s.

The music video features many references of the time; the stereotypical large hairstyles, bright dayglo colours and bizarrely, scientists dissecting what appears to be an otter, products of which are used by a hair stylist, TV chef, and to heal a grazed knee. The video is directed by Woof Wan-Bau.

The song has been used to advertise the third series of Channel 4's The Paul O'Grady Show, and extensively on E4 as well as celebratory programmes for the tenth birthday of five, the London Marathon on BBC1 show boating on Soccer AM and also on Match of the Day 2. The song became Harris' first hit in the United Kingdom, peaking at the #10 position on the UK Singles Chart. The song is also used in the video game Dancing Stage Universe, an Xbox 360 game which came out in 2007. The song was featured on KCRW's Today's Top Tune podcast for the Mon Oct 1, 2007 episode, and also used by Editors for a cover on Radio 1's Live Lounge. "Acceptable in the 80s" was used as the opening theme for Germany's Next Topmodel, Cycle 3. It is also used in a Norwegian commercial for Miami Vice on Viasat4. In addition, the Canadian telecommunications company Telus has used the song to advertise smartphones. The track is also featured prominently in Top Spin 3, on the Xbox 360 and Playstation 3, Shake It TV minigame from Rayman Raving Rabbids TV Party on the Wii and Music Monstars on the Nintendo DS, and on the soundtrack of Shaun White Snowboarding.
Genre not found
Artist not found
Album not found
Search results not found
Song not found
Acceptable in the 80's
Calvin Harris Lyrics
It was acceptable in the 80's
It was acceptable at the time
It was acceptable in the 80's
It was acceptable at the time

I've got love for you
If you were born in the 80's, the 80's
I've got hugs for you
If you were born in the 80's, the 80's

I'll do things for you
If you were born in the 80's, the 80's
I've got hugs for you
If you were born in the 80's
Yeah

It was acceptable in the 80's
It was acceptable at the time
It was acceptable in the 80's
It was acceptable at the time

I've got love for you
If you were born in the 80's, the 80's
I've got hugs for you
If you were born in the 80's, the 80's

I'll do things for you
If you were born in the 80's, the 80's
I've got hugs for you
If you were born in the 80's
Yeah

It was acceptable in the 80's
It was acceptable at the time
It was acceptable in the 80's
It was acceptable at the time

Lyrics © Sony/ATV Music Publishing LLC
Written by: ADAM WILES

Lyrics Licensed & Provided by LyricFind
To comment on specific lyrics,
highlight them