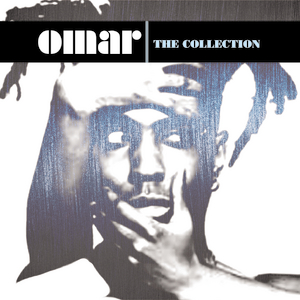 Who Chooses The Seasons - Duet
Carleen Anderson is an American soul singer who has had success in the United Kingdom. She is the daughter of the singer Vicki Anderson and step-daughter of Bobby Byrd, and cousin of Jhelisa and was most well know as the lead singer in the Young Disciples as well as for her own solo career.

Anderson was raised by her paternal grandparents in Houston, Texas during the civil rights movement in the 1960s. Her mother was Vicki Anderson, a soul singer who was the featured singer with James Brown during the 1960s and 1970s
Read Full Bio
Carleen Anderson is an American soul singer who has had success in the United Kingdom. She is the daughter of the singer Vicki Anderson and step-daughter of Bobby Byrd, and cousin of Jhelisa and was most well know as the lead singer in the Young Disciples as well as for her own solo career.

Anderson was raised by her paternal grandparents in Houston, Texas during the civil rights movement in the 1960s. Her mother was Vicki Anderson, a soul singer who was the featured singer with James Brown during the 1960s and 1970s, and Brown is Anderson's godfather. Anderson briefly married in 1978 and had a son, but the marriage did not last and for most of the 1980s she was living as a single parent in California and attempting to launch her singing career. Her only major success was recording vocals for a song by her step-father Bobby Byrd in 1988, and so in June 1990, she decided to relocate with her son to England to try her luck at starting a career there.

Anderson quickly formed an Acid jazz band with Marc Nelson and Femi Williams called the Young Disciples. The group's only album, Road to Freedom (Talkin' Loud, 1991), was a great success and contained the break-out single Apparently Nothin' (Talkin' Loud, 1992). Anderson received a lot of attention as the lead singer (and keyboardist) of the group, and used her heightened profile to negotiate a new, solo recording contract with Virgin Records in 1992.

1992 saw Anderson record backing vocals for Paul Weller's eponimous solo album, which was the start of a long friendship and working relationship between the two. Weller helped Anderson with her production and songwriting, which led to the release of her first solo work, The Dusky Sapho EP (Circa/Virgin, 1993). Throughout this period, Anderson also continued to supply backing and guest vocals for a wide variety of other artists from Galliano to Bryan Ferry to the first volume of Guru's Jazzmatazz project.

Her first solo album - True Spirit (Circa/Virgin, 1994) - followed, and was a moderate critical and sales success. Anderson cemented her working relationship with Paul Weller by providing backing vocals (with her sister, Pamela) on his legendary Stanley Road (Polygram, 1995) record, and the follow up Heavy Soul (Polygram, 1997). To return the favour he worked with her on her second solo album, Blessed Burden (Circa/Virgin, 1998). The album continued her professional development, but was to be her final one for Virgin.

Following her departure from Virgin, Anderson briefly filled in as lead vocalist for the Brand New Heavies following the departure of their lead singer N'Dea Davenport - ironic, considering both were American singers who found their fame in British Acid jazz groups. Anderson also continued to provide guest and backing vocals for other artists whilst working on her first independently produced album, Alberta's Granddaughter (Dusky Sappho Music, 2002), which was followed by greatist hits album Up To Now: The Best Of (Virgin, 2004).

Following this, Anderson moved to Dome records to release Soul Providence (Dome, 2005), and 2006 is mostly to be spent touring to promote the album.
Genre not found
Artist not found
Album not found
Search results not found
Song not found