We got a pontoon boat with a Yamaha
People dressed like they're in Panama
Small town spring break every weekend around this place
And there's a bunch of boys trying to catch the eyes
Of all the pretty girls that are walking by
And those red neck margaritas are two for one at that old marina
Tan lines and gas station cheap sunglasses
They're coming here from all around
To get a little southbound, un-wound
Tennessee Honey kind of buzz
Then south sounds up loud
Summer dripping off of us
From the river bank to the Party Cove
'Long as it floats we'll rock the boat
It's all looking up when we get down
And get a little southbound, southbound
Get a little southbound, southbound
Bo got a ticket in a no-wake zone
But Katie's the one that should take it slow
'Cause she's dancing on the dock and it's only two o'clock
Yeah the fish ain't biting 'cause the party's on
The old men are thinking 'bout going home
But those redneck margaritas are two for one at that old marina, yeah
They're gonna get a little southbound, un-wound
Tennessee honey kind of buzz
Then south sounds up loud
Summer dripping off of us
From the river bank to the Party Cove
'Long as it floats we'll rock the boat
And it's all looking up when we get down
And get a little southbound, southbound
Get a little southbound, southbound
Got the rope swing swinging like a chandelier
Little bit of heaven on the water right here
Don't need much just a couple of beers and you and me
Gotta love this time of year
Southbound, southbound
Let's get a little southbound, un-wound
Tennessee honey kind of buzz
Then south sounds up loud
Summer dripping off of us
From the river bank to the Party Cove
'Long as it floats we'll rock the boat
And it's all looking up when we get down
Yeah, and get a little southbound, southbound
Get a little southbound, southbound
Get a little southbound, southbound
Get a little southbound, southbound
Writer(s): David Arthur Garcia, Carrie Underwood, Joshua Miller

Contributed by Alyssa Y. Suggest a correction in the comments below.
To comment on specific lyrics,
highlight them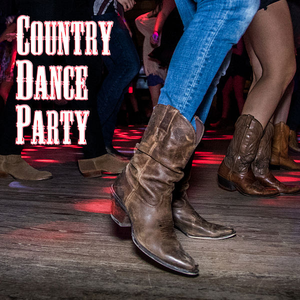 With more than 64 million albums sold worldwide, 18 #1 singles, with seven as co-writes, Seven Grammys, and countless other accolades---all achieved with four albums in less than eight years---some artists might feel as though they'd earned the right to rest on their laurels, but not Carrie Underwood. Fueled by a restless creative spirit, good-natured competitive streak and abundance of God-given talent, Carrie unleashes her most ambitious project yet with Blown Away.
Read Full Bio
With more than 64 million albums sold worldwide, 18 #1 singles, with seven as co-writes, Seven Grammys, and countless other accolades---all achieved with four albums in less than eight years---some artists might feel as though they'd earned the right to rest on their laurels, but not Carrie Underwood. Fueled by a restless creative spirit, good-natured competitive streak and abundance of God-given talent, Carrie unleashes her most ambitious project yet with Blown Away.

Teaming again with producer Mark Bright, Carrie delivers a 14-song collection that covers a particularly vast expanse of emotional territory. She celebrates the understated pleasures of small town living in "Thank God for Hometowns" and explores the exquisite fragility of life in "Forever Changed." She's not averse to tackling abuse and betrayal then doling out a little sweet revenge with such compelling tracks as "Blown Away" and "Two Black Cadillacs." Musically the songs range from rollicking up-tempo anthems, such as the hit first single "Good Girl" to the island-flavored escape of "One Way Ticket" and the steel guitar-laced country lament of "Wine After Whiskey."

Such musical and lyrical diversity is the foundation of Carrie's artistry. After all, this is a young woman who has performed with Steven Tyler on a top-rated edition of CMT's "Crossroads," scored a No. 1 country hit with good friend Brad Paisley on "Remind Me," and sang with the iconic Tony Bennett on the 2012 Grammy telecast, delivering the classic "It Had to be You," their collaboration on Bennett's Duets II album.

The Oklahoma native is a fan of all types of music, yet she's purposefully planted herself in the country format, even while her eclectic tastes have influenced her creative output. She's been careful to not get pigeonholed and prides herself on not being predictable. "I feel like I've taken all of my albums into as many different directions as possible while still keeping them cohesive," she says. "I love this album from start to finish and love every song on it. There's not one single song that's like another song I've ever done. I think it's my best album. I really do think there's something for everyone."

Her ability to be unique yet accessible has been crucial to Carrie's career from the beginning. She became America's sweetheart in 2005 when she won the fourth season of American Idol, a vehicle that transformed her from a shy Oklahoma girl with a great voice to a budding superstar. Since then she's become the popular franchise's most successful alumni.

She's won a vast array of awards including three female vocalist awards from both the Country Music Association (CMA) and the Academy of Country Music (ACM). In 2010, when Carrie garnered her second win as ACM Entertainer of the Year, she became the first female artist to win the award twice, and only the 7th female to take the award in the 40-year history of the ACM category, among Loretta Lynn, Dolly Parton, Barbara Mandrell, Reba McEntire, Shania Twain, and the Dixie Chicks. Carrie also received the ACM Triple Crown Award, thanks to her past wins for the categories of Entertainer of the Year, Top Female Vocalist and Top New Female Vocalist, which has been won by only one other female artist – Barbara Mandrell in 2004. In addition to the above, Carrie's won 7 American Music Awards, 6 People's Choice Awards, 9 CMT Music Awards, 9 American Country Awards, and 7 BMI Songwriter Awards. Carrie also received a Golden Globe nomination in 2010 for "Best Original Song" for "There's A Place For Us" from Chronicles of Narnia: Voyage of the Dawn Treader which she both recorded and co-wrote.

Carrie's 2005 debut Some Hearts topped Billboard's Country Albums chart for 27 weeks, has sold over 7 million copies, and was voted #1 Country Album of the Decade by Billboard. Both her 2007 sophomore album, Carnival Ride and 2009's Play On debuted at No. 1. Her current album, Blown Away, debuted atop the all-genre Billboard 200 chart, where it held the No. 1 spot for two consecutive weeks. Over the course of four albums, she's saturated country radio with such hits as "Jesus, Take the Wheel," "Before He Cheats," "So Small," "Last Name," "Just A Dream," "Cowboy Casanova," "Temporary Home," "All-American Girl," "Undo It," "Mama's Song," "Good Girl," and "Blown Away."

Carrie's highly acclaimed concert tours have further helped to establish her into the elite status of the country music community, or in any genre of music, with her stellar performances. In 2008, after wrapping her "Carnival Ride Tour" she became the top selling country female touring artist of the year selling out many of the 137 shows before 1.2 million fans. In that year, Carrie also became the most-heard artist at country radio and was named the #1 Hot Country Songs Artist by Billboard and #1 Top Country Artist by Radio & Records. In 2010, her next headline arena tour, the "Play On Tour," played 108 shows with one million fans attending which resulted in Carrie being named again as the top-ranked female country touring artist of the year. Carrie is currently on her critically-acclaimed international "Blown Away Tour", which began at London's historic Royal Albert Hall, and continued throughout Australia, before launching in North America in September of 2012.

Carrie is a proud member of the Grand Ole Opry and expanded her resume making her acting debut in the 2011 film "Soul Surfer." She can be seen in print and TV ads as the North American face of Olay beauty products, and has a long-running deal with vitaminwater®. One of Country Music's most respected young ambassadors, Carrie has served as co-host of the CMA Awards with Brad Paisley the past five years.

Yet for those who think they know Carrie, Blown Away is likely to catch them by surprise, particularly the cinematic title track with its swirling, atmospheric production and intense lyric about abuse and revenge. "I got chills," she says of the first time she heard the Josh Kear/Chris Tompkins penned stunner. "I remember where I was when I heard it and called my manager and said, 'Do not let anyone else have this song. It's my song' . . . It's such a visual song. You listen to it and you can see everything that is happening. It's so dramatic. I'm not a drama person, but when you can make a movie in song form in 3 ½ minutes, it's surreal."

"Blown Away" finds a daughter getting revenge on an abusive, alcoholic father and the next song, "Two Black Cadillacs," also has a larger-than-life cinematic quality which makes both tunes feel like mini-movies set to music. "Two Black Cadillacs" relates the story of a wife and mistress who conspire to get even with the man who betrayed them both. "It's just more drama," says Carrie, who co-wrote the tune with Josh Kear and Hillary Lindsey. "It was so much fun creating all this drama and singing about it. That's the great thing about being an entertainer; you're just a big actor. When we start sitting down and writing songs, you just never know what's going to come out."

Carrie co-wrote eight of the 14 songs on Blown Away, including the first single, Good Girl" which reached number 1 on the country airplay charts and is certified platinum. 'Good Girl' was one of the last ones I wrote for the album," she says of the tune she penned with Chris DeStefano and Ashley Gorley. "We wanted something a little more fun and up-tempo. Chris DeStefano is just a mad scientist with his Pro Tools and he can play every instrument. We walked out of that writing session with a demo. It sounded awesome. It was ready to go. We let everybody hear it and everybody was so excited."

"Cupid's Got a Shotgun" is another of the album's high-energy tracks and it gets an extra kick from Paisley contributing his signature guitar licks. "Once we got into the studio, I was like Brad Paisley HAS to play on this. He'll make the song," Carrie says of the tune, she wrote with Kear and Tompkins. "We left so much space in the song for him to come in and play. He did his thing and sounded awesome. He added that last piece of the puzzle and it's just so country. It's really cool."

In addition to being musically inventive, Carrie has long been known for delivering songs with substance, and the new album delivers its share of potent messages. "Nobody Ever Told You," which Carrie wrote with Luke Laird and Hillary Lindsey, boasts an empowering lyric and a breezy, engaging melody. "People need to hear compliments more," she says of the song's life-affirming lyric. "People need to hear 'I love you' more. People need to hear 'You are beautiful' more."

"Good in Goodbye," co-written by Carrie, Lindsey and Ryan Tedder, is a bittersweet look at life beyond heartbreak that offers tender truth in the lines "As bad as it was/As bad as it hurt/I thank God I didn't get what I thought I deserved." On the other end of the emotional spectrum, "Thank God for Hometowns" is a sweet salute to small town life. "I heard that one when I was going back to my 10 year high school reunion," the Checotah, OK native says. "I listened to the demo when I was driving in to go stay with my parents. It was just very fitting in my heart at that time."

"Forever Changed" is a beautiful ballad that brings tears to Carrie's eyes as she discusses it. "I had a hard time recording it and I still have a hard time listening to it," she says of the Tom Douglas/Hillary Lindsey/James T. Slater penned ballad. "That is the most wonderfully well written song I've ever heard in my life. There's this young girl meeting the love of her life, getting married and having a baby. It takes you back in time and there is something old fashioned about it. At the end, the mom's obviously slipping a way a little bit. It is a sad song, but it's not meant to be a sad song. It's about love, being forever changed, forever loved."

In a few short years, Carrie has seen the power music has to change lives---to incite dialog, to instill hope, and to simply entertain. She's aware of the platform she's been given. She respects it and appreciates every moment. "I'm very happy in my life and I count my blessings every day," she says. "Seven years ago when I decided to try out for American Idol, my life changed completely in the blink of an eye. I went down a different train track and took off at about a million miles per hour. I feel like I'm still learning. In the beginning, it was like, 'Oh, I have a No. 1. That's awesome!' I didn't really understand what that meant. 'Jesus, Take The Wheel' and 'Before He Cheats' were No. 1 for several weeks, and that doesn't happen often, but I had no idea. I realize now what hard work it actually is and I feel like I can appreciate those victories even more. Touring is more fun because I know what it's like to headline a tour. I feel like I'm able to be more and more creative all the time. I always feel like I'm taking steps forward."
Genre not found
Artist not found
Album not found
Search results not found
Song not found