Just a voice inside you head
Whispering all the hope is dead
All the times you had to prove
That no one really loves you
I found you in a reflection
You didn't want me to see
I will give you all I have
Just look up, break down and believe
This is a glass parade
A fragile state
And I am trying not to break
And the stars are shining
The moon is right
And I would kill to be with you tonight
Wish you told me all the truth
So afraid to face an absolute
All the fights you had to lose
All the fear was put upon you
I found you when you were broken
Too many cracks of deceit
I will give you all I have
Just look up, break down and believe
This is a glass parade
A fragile state
And I am trying not to break
And the stars are shining
The moon is right
And I would kill to be with you tonight
This is the feeling, falling
So much I want to say
Show me the same emotion
Show me what's at stake
And how much can you take
When you realize your fate?
Hold me now as the car lights fade
And we are dancing in the glass parade
Dancing in the glass parade
We are dancing in the glass parade
It's just a voice inside your head
Lyrics © Kobalt Music Publishing Ltd.
Written by: Robert Brothers

Lyrics Licensed & Provided by LyricFind
To comment on specific lyrics,
highlight them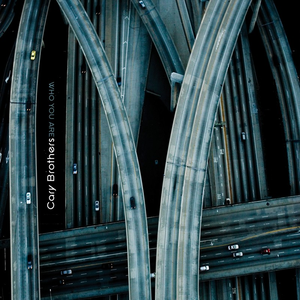 Cary Brothers is an indie rock American singer-songwriter from Nashville, Tennessee. Brothers is best known for the single Blue Eyes, which was featured on the soundtrack to the 2004 film, Garden State.

With his songs influenced by everything from 1980s British New Wave music to 1970s folk music, Brothers has achieved critical and commercial success with his independent releases All the Rage and Waiting for Your Letter, both of which reached the top of the iTunes folk charts.
Read Full Bio
Cary Brothers is an indie rock American singer-songwriter from Nashville, Tennessee. Brothers is best known for the single Blue Eyes, which was featured on the soundtrack to the 2004 film, Garden State.

With his songs influenced by everything from 1980s British New Wave music to 1970s folk music, Brothers has achieved critical and commercial success with his independent releases All the Rage and Waiting for Your Letter, both of which reached the top of the iTunes folk charts. "Blue Eyes" has been downloaded over 50,000 times and broke the Top Fifty on the iTunes singles chart. On the web, Brothers has found success on MySpace, where he has over 8 million plays on his music page (2/2011).

Brothers's songs have appeared on the NBC sitcom Scrubs, the FOX mystery Bones, the WB's Smallville, and the successful medical dramas Grey's Anatomy and ER. Brothers's song Ride appeared on the soundtrack to the feature film The Last Kiss, starring Zach Braff, Rachel Bilson, and Casey Affleck and in second season's 8th episode of Kyle XY as well as in the 14th episode of season 5 of One Tree Hill.

Brothers found his musical voice playing regularly as part of the musical community at the Hotel Cafe in Los Angeles, and he has since toured across America and Canada with such acts as Liz Phair, KT Tunstall, Aqualung, Imogen Heap, and The Fray.


More at http://www.starpulse.com/Music/Cary_Brothers/Biography/
Genre not found
Artist not found
Album not found
Search results not found
Song not found