I said what the hell
I'm goin out tonight
Maybe head downtown with some friends
And turn out the lights
Never dreamed I'd see you here
Out with someone new
Its too late to break and run
And I cant believe were through
Chorus:
Cause it breaks my heart
To see you here with him out on that floor
Its just not fair what you're doin
Tryin to settle up the score
And tonights gonna hurt when Im dreaming
About you and that smile that you wore
Its not about winning,
But I cant take losing anymore
Its funny how time
Has a way of bringing pain around
And did you tell him
ThatIm the one that burned you down?
Its ok to ignore me
Pretend like you dont know
I probably deserve this all
But I pray to God that it dont show
Chorus
Well Im not sure how
Im supposed to watch you walk away
You wont think of me
But I'll never forget today
Chorus
Its not about winning
But I can't take losing anymore
Contributed by Elizabeth L. Suggest a correction in the comments below.
To comment on specific lyrics,
highlight them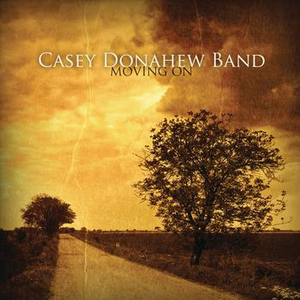 The Casey Donahew Band is an American Texas country music band led by Casey Donahew (born April 21, 1977 in Burleson, Texas). Their albums include Lost Days (2006), Casey Donahew Band (2006), Raw - Real in the Ville (2008), Moving On (2009), and Double-Wide Dream (2011).

In their eagerness to bring a new sound to the country music scene, the members of the Casey Donahew Band have created a unique style that blends traditional country with rock 'n roll and a pop sensibility.
Read Full Bio
The Casey Donahew Band is an American Texas country music band led by Casey Donahew (born April 21, 1977 in Burleson, Texas). Their albums include Lost Days (2006), Casey Donahew Band (2006), Raw - Real in the Ville (2008), Moving On (2009), and Double-Wide Dream (2011).

In their eagerness to bring a new sound to the country music scene, the members of the Casey Donahew Band have created a unique style that blends traditional country with rock 'n roll and a pop sensibility.

The band's emerging success demonstrates the band member's determination to reach their goal of making a mark in the music industry. The four musicians from the Fort Worth, Texas have put together a rich and powerful blend of strong vocals, amazing lead guitar and solid rhythm that sets them apart from other acts in their genre.

Over the last few years, the band has developed a local following from their regular gigs at local venues such as The Horseman Club, The Aardvark, Overtime Sports Bar and The White Elephant Saloon, among others. They have also played at events such as The Ranch Texas Music Series, Pro Rodeo Events, The Fort Worth Cats Pre-Game Parties, 95.9 The Ranch's Annual Pre-Willie Nelson Party and The Cowtown Ball.

The Casey Donahew Band signed with KB Talent in April of 2006, and are currently playing gigs locally and across Texas and Oklahoma.

Having shared the stage with Reckless Kelly, Stoney Larue, Kevin Fowler, Wade Bowen and No Justice they are looking to expand their horizons even further in the coming year.

In the tradition of such artists as Pat Green, Cross Canadian Ragweed and Jack Ingram, the band are true to their roots, and call their music pure Texas country.

The Casey Donahew Band lineup includes:

Casey Donahew (acoustic, vocals & electric)
Brent Wall (lead guitar)
"Taz" (drums)
Steve Stoney (bass)
Genre not found
Artist not found
Album not found
Search results not found
Song not found