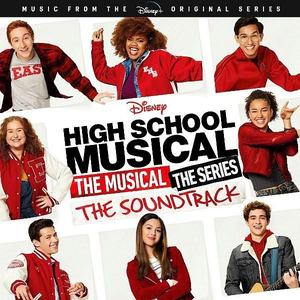 I Think I Kinda, You Know
Jump to: Overall Meaning ↴ Interesting Facts ↴ Line by Line Meaning ↴
So much has happened, think of what we've done
In the time that the Earth has traveled 'round the Sun
Winter, Spring, Summer and we're back to Fall
We've been together hand-in-hand through it all
From the minute we kissed and my heart skipped a beat
To the night that we danced, I was swept off my feet
Sure is every year has to come to an end
I'd go spinnin' 'round the Sun with you again and again and again and again
I think I kinda, you know
I think I kinda, you know
I like the way that we flow
Like the way that we go
And I love
I think I kinda, you know
I think I kinda, you know
Mm, I think I kinda, you know, you know, you know
Sometimes you know exactly what to say
Then you open your mouth and the words go away
Don't want you to wonder or to doubt or guess
So let me tell you clearly what I'm tryna express
It's just three little words, yeah, it's not a big deal
It's not like I can help feelin' all that I feel
And by now, I'm sure you're thinking it's so obvious
But just in case it's not, what I'm sayin' is this, what I'm sayin' is this
I think I kinda, you know
I think I kinda, you know
I like the way that we flow
Like the way that we go
And I love
I think I kinda, you know
I think I kinda, you know
Mm, I think I kinda, you know, you know, you know
You know how we can talk all night
And not run out of things to talk about
It's rare that somethin' feels this right
It feels so right
I think I kinda, you know
I think I kinda, you know, you know, you know
I think I kinda, you know
I think I kinda, you know
I think I kinda, you know, you know, you know
I can't help dreamin' of you
Guess I'm sayin' I don't not love you
You know, you know, you know
Overall Meaning
"I Think I Kinda You Know" is a song performed by the Cast of High School Musical: The Musical: The Series. The song talks about a romantic relationship between two people who have been through a lot together. The lyrics of the song contain reflections on the course their relationship has taken, including the good and bad times. The tune takes a sweet turn as the singer expresses their feelings openly and honestly to their partner. The song celebrates the relationship's progress and the joys they've shared.
The song's title hints at the uncertain state of the relationship. The lyrics suggest that the singer has strong feelings for their partner, but they are not quite sure how to express them. The singer is trying to find the right words to tell their partner about their deep feelings. They want to express how they feel, but are too shy to say it outright. The song leaves the listener with the impression that the couple's love will continue to grow.
"I Think I Kinda You Know" is a romantic duet with a catchy tune that's perfect for young love. A lot of the song's message comes from the melody's feel, which is a mix of carefree fun and earnest expressions of love. Here are ten interesting facts about the song:
Interesting Facts
Note: This section uses generative AI, which can be inaccurate.


Line by Line Meaning
So much has happened, think of what we've done
Reflecting on all the experiences we've had together
In the time that the Earth has traveled 'round the Sun
Over the course of a year
Winter, Spring, Summer and we're back to Fall
The passing of seasons
We've been together hand-in-hand through it all
We've been inseparable through everything we've gone through
From the minute we kissed and my heart skipped a beat
From the very start of our romantic relationship
To the night that we danced, I was swept off my feet
A special moment when we were both caught up in the romance of the moment
Sure is every year has to come to an end
The inevitability of time passing
I'd go spinnin' 'round the Sun with you again and again and again and again
I'd be willing to go through it all again, as long as we're together
Sometimes you know exactly what to say
Sometimes you impress me with your words
Then you open your mouth and the words go away
Other times, you struggle with expressing yourself
Don't want you to wonder or to doubt or guess
I want to be clear about my feelings for you
So let me tell you clearly what I'm tryna express
I want to be straightforward with you
It's just three little words, yeah, it's not a big deal
I love you
It's not like I can help feelin' all that I feel
My feelings for you are strong and genuine
And by now, I'm sure you're thinking it's so obvious
You probably already know how I feel
But just in case it's not, what I'm sayin' is this, what I'm sayin' is this
I want to make sure you understand how I feel
You know how we can talk all night
We never run out of things to talk about
And not run out of things to talk about
Our conversations are always interesting and engaging
It's rare that somethin' feels this right
Our connection feels special
It feels so right
Our relationship just feels natural
I can't help dreamin' of you
You're always on my mind
Guess I'm sayin' I don't not love you
I'm saying that I do love you
You know, you know, you know
I hope you understand how much you mean to me
Lyrics © O/B/O APRA AMCOS
Written by: Alan T. Zachary, Michael Blake Weiner

Lyrics Licensed & Provided by LyricFind
To comment on or correct specific content,
highlight it
Genre not found
Artist not found
Album not found
Search results not found
Song not found