He's such a nice boy, so well-mannered
He's so much better than the last one you brought around
Please and thank you, everything matters
I'm gonna make sure that she knows I'm the best she's found
The moment she walks out that door
I'm not pretending anymore
If your mother knew all of the things that we do
If your mother knew all the things we do
If your mother knew, she'd keep me so far from you
If your mother knew all the things we do
Sneak out the window, pass over pillows
I'll be waiting in the car right around the block
Back of the Benzo (back of the Benzo)
More than a friend zone (more than a friend zone)
We've been hiding since the time they forgot to knock
The moment she walks out that door (she walks out the door)
I'm not pretending anymore
If your mother knew all of the things that we do (yeah)
If your mother knew (if your mother)
All the things we do (all that we do)
If your mother knew, she'd keep me so far from you
If your mother knew (oh) all the things we do
Next time that she sees me
She gon' act like she don't know me
'Cause she knows all of the story
Now your daddy wants to kill me (ah)
Next time that she sees me
She gon' act like she don't know me
'Cause she knows all of the story
Now your daddy wants to kill me (yeah, yeah)
If your mother only knew (ooh)
The moment she walks out that door
I'm not pretending anymore
If your mother knew all of the things that we do
If your mother knew all the things we do (we do)
If your mother knew, she'd keep me so far from you
If your mother knew all the things we do (from you, oh)
Next time that she sees me (hey)
She gon' act like she don't know me (does she know me?)
'Cause she knows all of the story
Now your daddy wants to kill me (yeah)
Next time that she sees me
She gon' act like she don't know me
'Cause she knows all of the story
Now your daddy wants to kill me (yeah)
If your mother knew all the things we do
If your mother knew all the things we do
If your mother knew all of the things that we do
Lyrics © Sony/ATV Music Publishing LLC, Downtown Music Publishing, Kobalt Music Publishing Ltd.
Written by: Andrew Watt, Charlie Puth, Louis Bell, Ryan Tedder, William Walsh

Lyrics Licensed & Provided by LyricFind
To comment on specific lyrics,
highlight them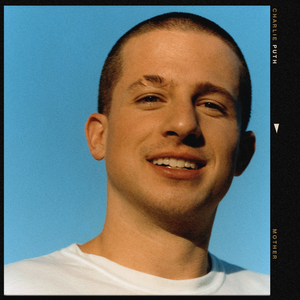 "Mother" is a song by American singer Charlie Puth. It was released as a single on September 12, 2019. Billboard named it the 74th best song of 2019.

"Mother" was written and produced by Puth, Andrew Watt, Louis Bell and Ryan Tedder. According to Puth, the song is about a relationship that is "secretly crumbling from the inside", and that he "sometimes disguise sad lyrical sentiments with happy music".
Genre not found
Artist not found
Album not found
Search results not found
Song not found