Where Is Someone to Love Me
Cheryl Ladd Lyrics
Oh, the wind is blowing cool
And the breeze is on my face
It's the perfect kind of night
For going someplace
The city lights are coming on
As the sun is going down
And something good is gonna happen to me
It can feel it all around
It can feel it all around
This is the night for dancing
This is the night for sweet, sweet love
This is the night and the time is just right
Then where is someone to love me
Where is someone to love me
I hear the sound of your voice
Suddenly it's all I can hear
I see the smile on your face
You make the others just disappear
I see the warmth in your eyes
That melts the chill of being alone
I know I found you at last
And you're teaching me things
That I've never known
You're teaching me things
I've never known
This is the night for dancing
This is the night for sweet, sweet love
So come hold me tight
The time is just right
This is the night to love me
This is the night to love me, to love me
This is the night to love me
This is the night to love me
When your hand touches mine
You're the one I always want near
I feel your arms all around somehow
It seems you're always been here
I hear the sound of your voice
And suddenly it's all I can hear
I see the smile on your face
You make the others just disappear
You make the others disappear
This is the night for dancing
This is the night for sweet, sweet love
This is the night and the time is just right
Then where is someone to love
Where is someone to love me
Where is someone to love me
Where is someone to love me
This is the night, oh
This is the night
Where is someone to love me
Where is someone to love me
Repeat last verse and fade.
Writer(s): sue collins, john tartaglia

Contributed by Amelia M. Suggest a correction in the comments below.
To comment on specific lyrics,
highlight them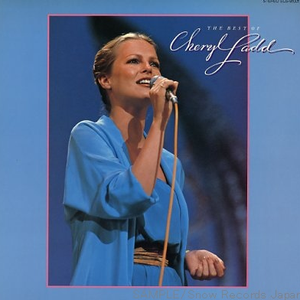 Where Is Someone to Love Me
Cheryl Ladd, best known for her role in Charlie's Angels, recorded albums in the 70s/early 80s. Her albums were Cheryl Ladd, Dance Forever and Take A Chance. Her singing was especially popular in Japan.
Genre not found
Artist not found
Album not found
Search results not found
Song not found