Whoa, oh, yeah
She was so young with such innocent eyes
She always dreamt of a fairytale life
And all the things your money can't buy
She thought that he was a wonderful guy
Then, suddenly, things seemed to change
It was the moment she took on his name
He took his anger out on her face
She kept all of her pain locked away
Oh mother, we're stronger
From all of the tears you have shed
Oh mother, don't look back
'Cause he'll never hurt us again
So, mother, I thank you
For all you've done and still do
You got me, I got you
Together we always pull through
We always pull through
We always pull through
Oh mother, oh mother, oh mother
It was the day that he turned on his kids
That she knew she just had to leave him
So many voices inside of her head
Saying over and over and over
'You deserve much more than this.'
She was so sick of believing the lies and trying to hide
Covering the cuts and bruises (cuts and bruises)
So tired of defending her life, she could have died
Fighting for the lives of her children
Oh mother, we're stronger
From all of the tears you have shed (all of the tears you have shed)
Oh mother, don't look back
'Cause he'll never hurt us again (He'll never hurt us again)
So, mother, I thank you (thank you)
For all that you've done and still do (still do)
You got me, I got you
(Yeah, you got me, and I got you)
Together we always pull through
Oh mother, oh mother, oh mother
All of your life you have spent
Burying hurt and regret
But, mama, he'll never touch us again
For every time he tried to break you down
Just remember who's still around
It's over, and we're stronger
And we'll never have to go back again
Oh mother, we're stronger
From all of the tears you have shed
Oh mother, don't look back (Oh mother, don't look back again)
'Cause he'll never hurt us again 'Cause he'll never hurt us again)
So, mother, I thank you (And I thank you for everything you've done)
For all that you've done and still do (Together we always move on)
You got me, I got you (You got me, I got you)
Together we always pull through (always pull through)
We always pull through
We always pull through
I love you, mom
Lyrics © BMG Rights Management, Universal Music Publishing Group, Peermusic Publishing
Written by: Bruno Serge Marie Coulais, Christophe Barratier, Kara Dioguardi, Christina Aguilera, Leonardo Capistran

Lyrics Licensed & Provided by LyricFind
To comment on specific lyrics,
highlight them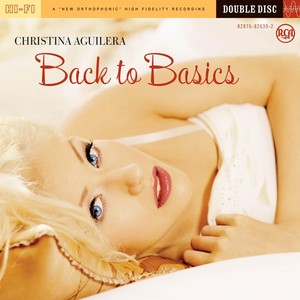 "Oh Mother" is the fourth single from Christina Aguilera's third studio album, Back to Basics. The song was penned by Christina Aguilera, Derryck Thornton, Mark Rankin, Liz Thornton, and Kara DioGuardi.
It was written about Aguilera's mother's abusive relationship with her husband, Fausto Aguilera. The single contains elements of the song "Vois Sur Ton Chemin" written by Bruno Coulais, which appeared in the 2004 film The Chorus. It was produced by Big Tank, L Boogie, and Aguilera herself.
Genre not found
Artist not found
Album not found
Search results not found
Song not found