It is the night
My body's weak
I'm on the run
No time to sleep
I've got to ride
Ride like the wind
To be free again
And I've got such a long way to go (such a long way to go)
To make it to the border of Mexico
So I'll ride like the wind
Ride like the wind
I was born the son of a lawless man
Always spoke my mind with a gun in my hand
Lived nine lives
Gunned down ten
Gonna ride like the wind
And I've got such a long way to go (such a long way to go)
To make it to the border of Mexico
So I'll ride like the wind
Ride like the wind
Gonna ride like the wind
Accused and tried and told to hang
I was nowhere in sight when the church bells rang
Never was the kind to do as I was told
Gonna ride like the wind before I get old
It is the night
My body's weak
I'm on the run
No time to sleep
I've got to ride
Ride like the wind
To be free again
And I've got such a long way to go (such a long way to go)
To make it to the border of Mexico
So I'll ride like the wind
Ride like the wind
And I've got a long way to go (such a long way to go)
To make it to the border of Mexico
So I'll ride like the wind
Ride like the wind
Gonna ride like the wind
Ride!
Gonna ride like the wind
Ride!
Lyrics © Universal Music Publishing Group, Royalty Network, Warner Chappell Music, Inc.
Written by: CHRISTOPHER C. CROSS

Lyrics Licensed & Provided by LyricFind
To comment on specific lyrics,
highlight them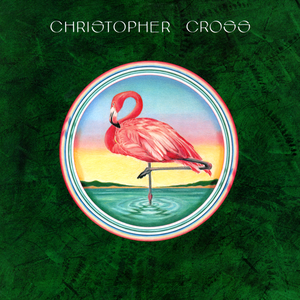 This is the smoothest track from Chris Cross and really entered him into the mainstream. The song was originally going to be a part of Smokey and the Bandit but the producers decided that it was too slow for the high paced flick. Today the song is still an anthem to many who perform late night tasks that require them to "push the envelope" and make it through til morning!
Genre not found
Artist not found
Album not found
Search results not found
Song not found