Instrumental
To comment on specific lyrics,
highlight them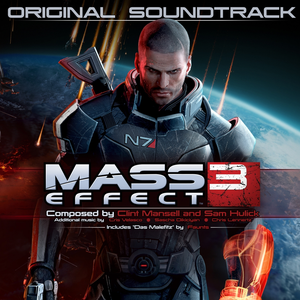 Stand Strong, Stand Together
Christopher Lennertz (born January 2, 1972) is a composer, arranger, producer and conducter of video games, films, television shows, and records. He was born in Boston, and moved to Easton, Pennsylvania at age 9, where he then began professional music training, learning to play the trumpet and the guitar. He studied composition, jazz arranging and theory in high school. He attended The University of Southern California's Thorton School of Music where he studied under Elmer Bernstein.
Read Full Bio
Christopher Lennertz (born January 2, 1972) is a composer, arranger, producer and conducter of video games, films, television shows, and records. He was born in Boston, and moved to Easton, Pennsylvania at age 9, where he then began professional music training, learning to play the trumpet and the guitar. He studied composition, jazz arranging and theory in high school. He attended The University of Southern California's Thorton School of Music where he studied under Elmer Bernstein.Later he met Eric Kripke, the creator of the TV show Supernatural. He collaborated with Kripke on two short films, one of which won the Audience Award at the Slamdance film festival. He would later work with Kripke again on the score for Supernatural. He worked for composers Basil Poledouris and Michael Kamen after college.

In 2002, Cinemusic named him Best New Composer for his work on Clive Barker's 'Saint Sinner', and this score was named one of the top ten scores of the year by the Film Music Review. He collaborated with Ozomatli on their record 'Street Signs', which won a Grammy award for Best Latin Rock Album. In 2004, EA awarded him an Interactive Academy Award for his work on 'Medal of Honor: Rising Sun', the first of three 'Medal of Honor' games composed by him. He scored the music from 'Supernatural' in conjunction with composer Jay Gruska, and was nominated for an Emmy Award in 2006 for his score for the pilot episode.

Among his more recent works are the scores from 'The Comebacks' from FOX, 'The Simpsons Game', 'The Perfect Holiday' with Terrence Howard and Queen Latifah, the film version of 'Alvin and the Chipmunks', 'Warhawks' the video game, and the comedy 'Meet the Spartans'.

At 36 years of age, Christopher Lennertz has scored 31 feature films and 4 television series, and many other works. He currently lives and works in Los Angeles, California.

His website is www.christopherlennertz.com
Genre not found
Artist not found
Album not found
Search results not found
Song not found