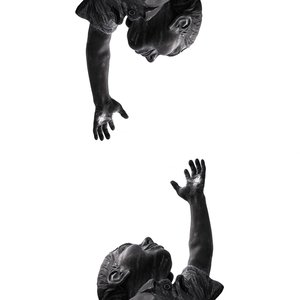 Classic Jack embodies the raw, gritty emotion that's gone missing from hard rock as of late. The post-hardcore/metalcore quintet has rapidly emerged as one of the most popular bands in Salt Lake City, Utah for their angry and unapologetic signature sound
Genre not found
Artist not found
Album not found
Search results not found
Song not found
We have lyrics for 'Bipolar' by these artists:



Ana Clara Eu guardei segredos desse nosso amor, tão bipolar. Somos gue…
Blonde Redhead Say wrong I won't say anything, anyway Fake can be just as…
Bowling for Soup Oh no here we go, Here we go again You…
Charlene Soraia I'm bipolar, nobody knows it, but me, I make bad decisions…
DAY26 Crazy! [willie & qwanell] Girrrl what do you want me to do …
De/Vision Baby, dry your tears and play your favorite song The…
Dex Arson It's in my head, yeah Drop it in my face, go!…
El Cuarteto De Nos Sé que uno va sin hache, eso es lo que…
Genio El Mutante Ella dice que no se enamora Que el que se…
Gloria Trevi No me puedo escapar No hay a donde huir El…
Gucci Mane Uh OG, go BiPolar BiPolar Yeah, oh ah Bipolar with the chec…
J Alvarez Ella dice que no se enamora Que el que se…
Keem Isaiah 50,000 for a show One minute I say I love you…
Krizz Kaliko [Intro:] (Mom) Christopher its time for bed (Kid) Ahhh mom…
La Sonrisa de Julia Voy a aprender a viajar A traves de la luz, Tengo que…
Luca Brassi10x Bipolar Snow Blood BSB Gang Yeah, aha, yeah, yeah, prr Trist…
Martz Band 'Bipolar' Dicen que contigo me perdí por que nunca me encont…
MC Luan da BS MC Vitin LC Marcos Vinícius que lançou (Ah, ah) Na outra ela pede tapa (…
Mermelada Bunch BIPOLAR (MERMELADA BUNCH) Ja, Se repite la formula El escua…
Nicole Sale temprano a trabajar nadie sospecha lo que pasa todo e…
Ozuna Ft. Brytiago Oh, baby (jajaja) Brytiago baby Ya estoy pensando que eres …
Pol 3.14 Me llamas a las 3 porque quieres cambiar el tono del…
Porter Entre el vapor te voy buscando Y hay una luz que…
The Trunks Se que puedo Parecer El típico aspirante a imbécil Alguién m…



We have lyrics for these tracks by Classic Jack:



Atmosphere Where did you go and how've you been I was waiting…
Bottled Up This is what we always were This is who we're meant…
Break Run me down in an open maze I'll be a ghost,…
Easy Go Was I caught up in the lime lights or just…
King of the Hill You brought this war so here I am Alone at the…
Lucky You You feeling okay Are you alright You cant just lay down You …
Parabellum Si vis pacem Parabellum I cant keep listening my ears are…
Shatter I am a book that no one knows I am a…
The Hills Your man on the road, he doing promo You said keep…
Trainwreck Look at the mess you made I pray to god you…

The lyrics can frequently be found in the comments below, by filtering for lyric videos or browsing the comments in the different videos below.