Tender Love
Clout Lyrics
You said you would hold me forever
'Cos you loved me for so long
Couldn't let me go
You would climb a mountain for my love
Swim the ocean for my touch
You wanted me to know
And all this time I never knew how you waited patiently
And then you wrap me in your strong and tender love
Now I'm addicted and I just can't get enough
Come and wrap me in your strong and tender love
Sometimes I get lost in the big rush
And the world becomes to much
I can hardly breath
I get so emotional
But you know how to handle it
You give me a reason to believe
And then you take my hand and all the bad things disappear
And you just wrap me in your strong and tender love
Now I'm addicted and I just can't get enough
Come and wrap me in your strong and tender love (Love)
And whenever I'm alone I feel stronger
You're a compass in the storm
Guiding me with love
Then you take my hand and all the bad things disappears
And you just wrap me in your strong and tender love
Now I'm addicted and I just can't get enough
And then you wrap me in your strong and tender love
Now I'm addicted and I just can't get enough
Tender love
Your strong and tender love
Tender love
Your strong and tender love
Tender love
Your strong and tender love
Tender love
Your strong and tender love
Tender love
Lyrics © Sony/ATV Music Publishing LLC
Written by: CINDY ALTER, M HAYES

Lyrics Licensed & Provided by LyricFind
To comment on specific lyrics,
highlight them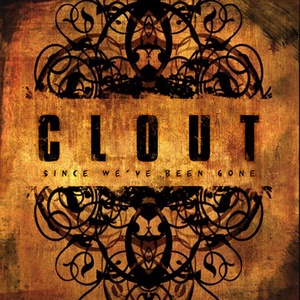 Clout were originally a five-piece, South African all-girl group formed in 1977, best known for their song "Substitute", which sold millions of copies.

"Substitute" was a cover version of an obscure Righteous Brothers song, composed by Willie Wilson. Clout's version reached number two in the UK singles chart for three weeks in June 1978, and number one in New Zealand, Australia, Germany, France, Belgium, the Netherlands, and South Africa. It only reached number sixty-seven in the U.
Read Full Bio
Clout were originally a five-piece, South African all-girl group formed in 1977, best known for their song "Substitute", which sold millions of copies.

"Substitute" was a cover version of an obscure Righteous Brothers song, composed by Willie Wilson. Clout's version reached number two in the UK singles chart for three weeks in June 1978, and number one in New Zealand, Australia, Germany, France, Belgium, the Netherlands, and South Africa. It only reached number sixty-seven in the U.S. for one week in September 1978, but stayed in the Billboard chart for ten weeks altogether. "Substitute" was then recorded by Gloria Gaynor for single release in the U.S., but radio and club DJs preferred the B-side which became the worldwide hit: "I Will Survive".

Members:
* Glenda Hyam: vocals, keyboards (1977)
* Lee Tomlinson: bass, vocals (1977–1978)
* Ingrid "Ingi" Herbst: drums, vocals (1977–1981)
* Cindy Alter: lead vocals, guitar (1977–1981)
* Jenni Garson: guitar, vocals (1977–1981)
* Ron "Bones" Brettell: keyboards (1978–1981)
* Sandy Robbie: guitar (1978–1981)
* Gary van Zyl: bass (1980–1981)

Discography

Albums

* 1978: Substitute (aka Clout)
* 1979: Six of the Best
* 1980: A Threat and a Promise
* 1981: 1977 to 1981
* 1992: Substitute (Dutch compilation)
* 1992: 20 Greatest Hits

Singles

* 1977
o "Substitute"
* 1978
o "You've Got All of Me"
* 1979
o "Save Me"
o "Ms America"
o "Under Fire"
* 1980
o "Oowatanite"
o "Portable Radio"
* 1981
o "Wish I Were Loving You"

Links:
http://www.rock.co.za/files/clout_index.html

Thanks to http://wikipedia.org/
Genre not found
Artist not found
Album not found
Search results not found
Song not found