Higher Power
Coldplay Lyrics
(Three, two, one)
Sometimes I just can't take it
Sometimes I just can't take it and it isn't alright
I'm not going to make it
And I think my shoe's untied (oh oh)
I'm like a broken record
I'm like a broken record and I'm not playing right
Drocer nekorb a ekil mi
'Til you tell me on a heavenly phone to
Hold tight (hold tight)
Come on (come on)
Come on (come on)
Oh-oh-oh-oh-oh-oh-oh
Come on (come on)
Come on (come on)
Yeah, don't let go
Hold tight (hold tight)
Hold tight (hold tight)
Oh-oh-oh-oh-oh-oh-oh
"It's alright, it's alright" she said
I got my hands up shaking just to let you know
That you've got a higher power
Got me singing every second, dancing every hour
Oh yeah, you've got a higher power
And you're really someone I wanna know (oh oh)
This boy is electric
This boy is electric and you're sparkling light
The universe connected
And I'm buzzing night after night after night (oh oh)
This joy is electric
This joy is electric and you're circuiting through
I'm so happy that I'm alive
Happy I'm alive at the same time as you
'Cause you've got a higher power
Got me singing every second, dancing every hour
Oh yeah, you've got a higher power
And you're really someone I wanna know
(I wanna know, oh oh)
You've got, yeah, you've got a higher
You've got, yeah, you've got a higher
You've got, yeah, you've got a higher
You've got
Oh-oh-oh-oh-oh-oh-oh
You've got, oh, you've got a higher
You've got, yeah, you've got a higher
You've got, oh, you've got a higher
My hands up shaking just to let you know now
You've got a higher power
You've got me singing every second, dancing any hour
Oh yeah, you've got a higher power
You're once in any lifetime
I'm going a million miles an hour
When for so long I'd been down on my knees
Then your love song saved me over and over
For so long I'd been down on my knees
'Til your love song floats me on, ee-on, oh oh
Lyrics © Universal Music Publishing Group, Warner Chappell Music, Inc.
Written by: Chris Martin, Denise Carite, Will Champion, Federico Vindver, Guy Berryman, Max Martin, Jonny Buckland

Lyrics Licensed & Provided by LyricFind
To comment on specific lyrics,
highlight them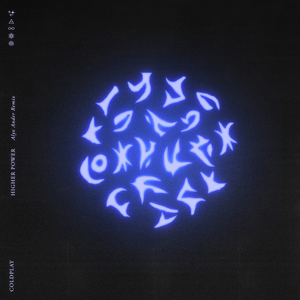 "Higher Power" is a song that arrived on a little keyboard and a bathroom sink at the start of 2020 and was mentioned briefly during the "TogetherAtHome" livestreamed concerts. According to Chris Martin, "the song is about trying to find the astronaut in all of us, the person that can do amazing things".

On April 30th, the band inadvertently released an advert of the song with a snippet of the music a week early, which was quickly deleted 30 minutes after it was posted.
Read Full Bio
"Higher Power" is a song that arrived on a little keyboard and a bathroom sink at the start of 2020 and was mentioned briefly during the "TogetherAtHome" livestreamed concerts. According to Chris Martin, "the song is about trying to find the astronaut in all of us, the person that can do amazing things".

On April 30th, the band inadvertently released an advert of the song with a snippet of the music a week early, which was quickly deleted 30 minutes after it was posted. On May 3rd, a post was made on the official Coldplay TikTok featuring a new clip of the song, lasting 26 seconds.

The song was finally released on May 7th, alongside an online conference with French astronaut Thomas Pesquet, who was aboard the ISS. Martin explained to him:

Right now we aren't able to play for anybody on Earth, so we thought we'd just play for you.

"'I think people needed to have something uplifting. We wanted to put out this optimism and positivity into everything on this album. The famous story which is going around about this song is how Chris kind of was tapping out the drum pattern on a bathroom sink, and he recorded it on his phone and then went and wrote the song on top of it.'" - Chris Martin, via Apple Music
Genre not found
Artist not found
Album not found
Search results not found
Song not found