Baby it was just one night
One kinda just like this
Maybe it was just one song
But one I will never forget
And maybe it was just one dance
Out on the beach bar floor
I had you there in my hands
But let you flip out that door
And girl I don't even know how to act now
You don't pull over like all the girl in the back round
I can only picture you
A couple seconds feel more like an hour or two
And I was right there, I was on to the next one
I don't know why I can't forget one
Maybe the taste of your lips
Ooh come on tell me, tell me what you put in that kiss
They got me all tour on like this
Little summer time ties with the twist
Never knew how much I miss that kiss
That pretty little smile down town
That you put right there on mine
Now I ain't got your number
Or I'll be calling you every night
Yeah your friends can't run it up
And you told me that you had to leave
Girl you left me here with half of bear in the middle of the memory
And girl I don't even know how to act now
You don't pull over like all the girl in the back round
I can only picture you
A couple seconds feel more like an hour or two
And I was right there, I was on to the next one
I don't know why I can't forget one
Maybe the taste of your lips
Ooh come on tell me, tell me what you put in that kiss
They got me all tour on like this
Little summer time ties with the twist
Never knew how much I miss that kiss
Maybe it was just one night, one just like this
Now I ain't never been right
Every since that kiss
And girl I don't even know how to act now
You don't pull over like all the girl in the back round
I can only picture you
A couple seconds feel more like an hour or two
And I was right there, I was on to the next one
I don't know why I can't forget one
Maybe the taste of your lips
Ooh come on tell me, tell me what you put in that kiss
They got me all tour on like this
Little summer time ties with the twist
Never knew how much I'd miss that kiss yeah
Girl I don't even know how to act now
You don't pull over like all the girl in the back round
Tell me what you put in that kiss
Contributed by Juliana I. Suggest a correction in the comments below.
To comment on specific lyrics,
highlight them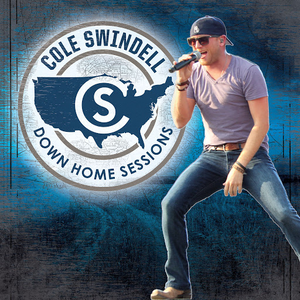 Cole Swindell is an American country music singer and songwriter. Swindell has written singles for Craig Campbell, Thomas Rhett, Scotty McCreery, and Luke Bryan, and has released two albums for Warner Bros. Records Nashville, with his third album (All of It) to be released on August 17, 2018. He has released nine singles, of which seven have charted within the Top 5 of Hot Country Songs and/or Country Airplay.
Genre not found
Artist not found
Album not found
Search results not found
Song not found