God bless:
Jeffrey Dahmer, Theodore Kaczynski, Richard Ramirez
Robert Berdella, David Berkovitz, Albert DeSalvo, Joseph Briggen
Timothy McVeigh, Gary Leon Ridgway, Paul Bernardo and Karla Homolka
Ted Bundy, Edmund Kemper, Kenneth Bianchi and Angelo Buono
Herman Drenth, Albert Fish, Andrew Cunanan, Robert Yates
John Wayne Gacy, Aileen Wuornos, Charlie Starkweather, Caril Fugate
David Koresh, Marshall Applewise, Robert Hansen, Herbert Mullin
Edward Gein, Caroll Cole, Richard Cottingham, Joseph Franklin
Charles Manson, Harvey Carignan
God bless, God bless
God bless, God bless
God bless, God bless
Contributed by Peyton W. Suggest a correction in the comments below.
To comment on specific lyrics,
highlight them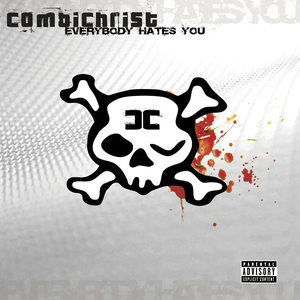 "Combichrist" is an aggrotech group, formed in Norway and currently based in the United States.

In 2003 Andy LaPlegua of "Icon of Coil" wrote a few power noise/techno cross over tracks under the name of "D.R.I.V.E.". This was changed to "Combichrist" when the debut album, "The Joy of Gunz" was set to be released on Out Of Line. The name Combichrist originates from a hardcore fanzine LaPlegua made during the late 90s, with "JR Ewing" guitarist Håkon Mella.
Read Full Bio
"Combichrist" is an aggrotech group, formed in Norway and currently based in the United States.

In 2003 Andy LaPlegua of "Icon of Coil" wrote a few power noise/techno cross over tracks under the name of "D.R.I.V.E.". This was changed to "Combichrist" when the debut album, "The Joy of Gunz" was set to be released on Out Of Line. The name Combichrist originates from a hardcore fanzine LaPlegua made during the late 90s, with "JR Ewing" guitarist Håkon Mella.

The follow up EPs, and the clamour for live shows, sent Combichrist out on the road where they would become known for their strong and energetic performances.

Their second EP, "Sex, Drogen und Industrial", spent 7 weeks at number one in the DAC charts.

In March of 2007 they released their third album "What The Fuck Is Wrong With You People?". "Today We Are All Demons", was released on January 20th, 2009.

The band had been selected to support industrial metal band "Rammstein" for their 2009 European tour and continued to support them during the 2010 part of the tour.

August 2010 saw the release of "Making Monsters", which had full tracks available for streaming on the website, each track being rolled out for a new one. Combichrist undertook a tour in support of the new album in late 2010, with "Aesthetic Perfection" and "iVardensphere" as the support bands.

Their most recent album, "No Redemption", was released in January of 2013 in both single and 2CD versions. This album was the official soundtrack album for the video game "Devil May Cry". The limited edition bonus CD was essentially a greatest hits compilation.

March 2014 will see the release of a new album titled "We Love You", with an accompanying tour of North America starting in April. "William Control" and "New Years Day" have been announced as the support bands.


Combichrist have had much more success than many of the other acts emerging from the electronic underground and the band have become one of the dark electro scene's most popular live acts.


The roster of live members is currently Joe Letz (ex "Genitorturers"), Mr Petersen, Z_Marr (ex "Hell Trash"), Kourtney Klein (who also played drums for the reformed "Nitzer Ebb") and Trevor Friedrich who was the drummer for "Eighteen Visions" and "Imperative Reaction". Past live members include Håkon Mella, Bjoern Petersen, Syn M, Shaun Frandsen & Jon H.


The band's website is at: www.combichrist.com
Genre not found
Artist not found
Album not found
Search results not found
Song not found