Only met on the weekend
Said I'm not catching feelings
Oh, I guess I lied (lied, lied)
Diving off of the deep end
I can't think of a reason
We should take our time (time)
Ah-ooh
All or nothing
Let's just trust the night
Ooh-ooh-ooh-ooh
Burning down the street no left-right, left-right
I don't wanna see no red light, red light
Fast lane on the beat go ten five, ten five
You right next to me, feel the heat
Going overdrive
Going overdrive, yeah
Yeah, I know you're a stranger
But I'm liking the danger
Of the "I don't know" (know, know)
Don't give a fuck about labels
Throw the dice on the table
And just let 'em roll (roll)
Ah-ooh
All or nothing
Let's just trust the night
Ooh-ooh-ooh-ooh
Burning down the street no left-right, left-right
I don't wanna see no red light, red light
Fast lane on the beat go ten five, ten five
You right next to me, feel the heat
Going overdrive
Going overdrive, yeah
All or nothing
Let's just trust the night, night
All or nothing
You're my ride or die
Ooh-ooh-ooh-ooh
Burning down the street no left-right, left-right
I don't wanna see no red light, red light (red light)
Fast lane on the beat go ten five, ten five (ten five)
You right next to me, feel the heat
Going overdrive (oh-oh-oh)
Going overdrive, yeah
Going overdrive
Going overdrive, yeah
Lyrics © Sony/ATV Music Publishing LLC
Written by: Christopher John Stracey, Conan Gray, Jordan Johnson, Oliver Peterhof, Stefan Johnson, Tobias Jr. Jesso

Lyrics Licensed & Provided by LyricFind
To comment on specific lyrics,
highlight them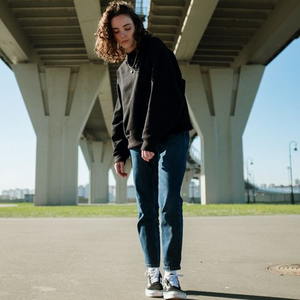 "Overdrive" was found on the music streaming application Trebel by fans in July 2020, 7 months before the song's release.

On February 11th, 2021, Conan uploaded an unknown countdown to his website, and a link to pre-save unknown music. The next day, he released a teaser on his social media accounts for a new song coming the next week.

The song's name was revealed in another teaser two days before its release.

Lyrically, the song is about living in the moment, and experiencing love without any worries about what will happen next.
Read Full Bio
"Overdrive" was found on the music streaming application Trebel by fans in July 2020, 7 months before the song's release.

On February 11th, 2021, Conan uploaded an unknown countdown to his website, and a link to pre-save unknown music. The next day, he released a teaser on his social media accounts for a new song coming the next week.

The song's name was revealed in another teaser two days before its release.

Lyrically, the song is about living in the moment, and experiencing love without any worries about what will happen next.

"I wrote "Overdrive" to escape reality. I've spent the entire past year moping around alone in my house. I wanted to make something to get me to dance, something to belt in the shower. Every time I'd turn it on to tweak the production or change the lyrics, I'd end up singing along and forgetting why I was so stressed. That's exactly what I hope this song is for people who listen: a moment of reckless abandon and catharsis in a world filled with inhibition." - via Apple Music
Genre not found
Artist not found
Album not found
Search results not found
Song not found