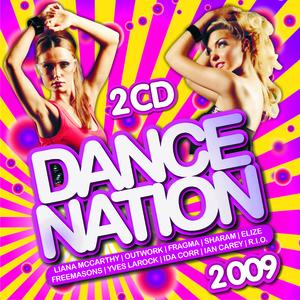 Stop (Rivaz & Zucchi Radio Edit)
Consoul Trainin also Knows as John Efthimiou (Jay Eff) Born In a small City Called Agrinio. In The Begiining he start with Collecting Cds And Vinyls. At the Summer of 1996 he started his first radio Show in a local radio station broadcasting house and dance music, possibly the first radio show in that way in his city. During the radio show he stars lessons in Piano for 2 years and after that he keep on learning alone.

The radio show moved in more
Read Full Bio
Consoul Trainin also Knows as John Efthimiou (Jay Eff) Born In a small City Called Agrinio. In The Begiining he start with Collecting Cds And Vinyls. At the Summer of 1996 he started his first radio Show in a local radio station broadcasting house and dance music, possibly the first radio show in that way in his city. During the radio show he stars lessons in Piano for 2 years and after that he keep on learning alone.

The radio show moved in more local radio stations and at the spring of 2000 he desided to make his project name called "Consoul Trainin" which means : "The feeling tha brings you a music stereo and console in your soul". He was excited! He star mixing tracks each other and share it with all the local djs!

At 2001 he decided to write the first track and this was "Anna"! The track that released in the sound of everything records 5 years later. Also many ideas of tracks come up and produced in a low level in the start but reading and passion in music helped them to improve his sound.

During 2000 he moved in city of Ioannina (with Stauros (aka Esbi) Billios with worked with john in promotion the project). Ioannina is a bigger city where john studing physics. John loved physics and he tried to put it together with music. He started playing like a dj in a local clubs like a guest dj and afterwards like a resident @ Island Bar (Ioannina) and Au Bar (Ioannina) with Stauro "Esbi" Billios.

Also he worked and still working In a Big Radio here "Top 97.2 Ioannina" like a music supervisor and Spot Producer . Top 972 will be always in his heart because he find more friends and people that helped him, believed in and promoted him like never before!

2005! This was the year that releases come up! First at Mybit records, the personal label of Konstantine Samson (The songwriter of Mystic flight) with his first cd single with a the club vocal mix from Consoul Trainin. Stauros in charge of public relations of the radiostations and founder of labels get connected with The sound of everything. This was the year of 2006! The sound Of Evertything released two "consoul trainin" tracks in the compilation "Hellectronic 01" that helped john to know more producers people and share his music with more persons! "Anna" and "Mystic Flight" get full support from many djs and radios! Many parties all around Greece take part!

Also his Radio Show moved in new and improved style! This means: It's a 4 hours mix with presentation of a new releases and interviews of up-and-coming or already famous producers and Djs of Greece and Not only (Agent Greg, Kevin Sunray, Mark Knight, Tom Novy, Sander Kleinenberg, King Roc, Helen K, Samson K, Joachim Garraud etc.). 2 hours with stauros and two hours with John! After this Radio show also played by many web radios (Danceradio.gr, ssradiouk, pireteradio and more).

One year later at Summer of 2007 Planetworks Records released on more track at ".Lak Sound & Show 3" (compilation of Lakis Gavalas & Kostas Zikos) called "Stop". A remix of the classic track of Sam Brown but in thi s time with the Vocals of Ioanna Kolovaki (aka Joan Kolova). Stop became big radio hit and get full support from many radios! Of course of Top 97.2 (where people always listen first the productions of Consoul Trainin) and Mad Radio Nitro Radio and Best Radio in Athens.

At the same time parties have started taking place in other cities of Greece in order that people enterntain themselves and dance endlessly with club music but always in the house; of course Consoul Trainin do not limit their musical options.

Members that worked with john all this time and keep working!: Stauros Billios, Dmarinos, Pantelis Tzialas, Ioanna Kolavaki, George Sopidis.
Genre not found
Artist not found
Album not found
Search results not found
Song not found