Freestyle
Cormega Lyrics
Busta Rhymes, the place to be
Flipmode Squad, entirety
With the God, Cormega
No fucking deals, we gets biz like that
Stack bills, why'all niggas chill
One time, QB, yeah my nigga Cormega
Busta Rhymes, real MC's
What the fuck, chill why'all niggas will watch
From above, up in the heavens, Busta Rhymes, and Cormega
It's about approximately seven o'clock
Its get busy while niggas is still riding the jock
Yeah my gock, stay on cock
What the fuck you looking at black?
Relax, chill with all that
I'm saying though
Its gets busy with the wild flow
Busta Rhymes, gets busy, and digging 40 below
While you shoveling snow
We freestyle and having a good time
Busta Rhymes, my nigga named Cormega
Lets have a seat and play a game of, uh.
Sega Genesis, we gets busy from here to Nemesis
It comes through like this
While all them other niggas is diminishing and blemishing
We come through with the rhymes, and we still finishing
The whole show at the end of the night
Niggas don't feel right, niggas is moving uptight
Fuck the bullshit, I'm coming through my shit is out of sight
Play out in tomorrows, while niggas is driving fly cars
Motherfucker, we driving fat bottles at the bar
Niggas can't see me and the mega, is superstars
Now what the fuck is here, Busta Rhymes living legend, dairy
Cormega, it's very necessary, that we school niggas
Drop jewels on niggas, fools out of niggas
We play em like that, word is born
Guess we comes down like this
Have fun mega, show them niggas deal shit
Yo son, we need the silence
Yo shit is real I can't escape the violence
In my sleep, I see jail cells in Gator Island
My greatest challenge, to analyze, like I'm weighing ounces
Lounging in a rover, on a Jamaican island
I kick the potent grammar, flow like, coke you bag up
I told my son in mart nine to blow your man up
My hand to hand soldiers, rep ill
If my words don't affect you, then death will
Mega Montana, for real, say hello to the bad guys
This Busta Rhymes, Mega shit is madd fly, and I
Keep my heater on standby
The nine millimeter shine, kill or be killed
You fuck me you die, you fuck me you die, you fuck me you'll die
I don't trust a nine, but a I love my nigga Busta Rhymes
Yeah, Yeah, Yeah
Right through the door, the ambassador
Busta Rhymes will make all you niggas fall on the floor
Catch a heat stroke, Busta Rhymes is still provoke
Niggas will choke off my black smoke, what the fuck
Niggas don't really want the noise, its Busta Rhymes
I make noise, for all the little girls and boys
To enjoy when I speak
It's Busta Rhymes, and I get down every single day of the week
Motherfuckers talk that bullshit, shit still sound weak
What the fuck you dealing wit?
Niggas is bustin' nuts all over your families
Its Busta Rhymes, and I come through, and I defy gravities
Niggas can not see the technology
It's Busta Rhymes, my shit is advanced, take one chance
My shit is like CD's enhanced
It's a breakthrough, what the fuck is the deal
My rhyme skill, is so ill, niggas better chill
Busta Rhymes coming through for real, Cormega..
What up my nigga?
We had fun
Yeah, It's like that, you don't stop
Then we back niggas guns
Yeah, Yeah, It's like that and you don't stop
My nigga Busta Rhymes kicking from the bottom to the top
In the studio live, me and my niggas lied
My and my nigga Busta rep'n since 9-5
Cause 95, that's the year a nigga like me arrived
On the streets I was locked down, doing my time
I see my nigga Busta in the studio, he like yo
"Your shit is peace God", I'm like "peace, I like you too bro"
Ever since then, we've been cool like Hennessey, and Remi
And rhyme is like extremity
I'm in the studio, kicking the rhyme again, I'm divine again
With my black notebook, and ill fucking Heineken
My nigga motherfucker Busta, the Rhyme
Yo, shit is real God
Peace, love, divine (Word is born)
It was a nice little moment
We just coming through breezing, like sea breeze on niggas
No doubt, we throw niggas on grills and barbeque there ass
Real hot for the 9-7, Cormega back on the streets, nigga
What the fuck is the deal with all why'all
Niggas getting a little sneak previews on how the climate might change
Fuck is the problem? Stay focused before you miss out on the God
Violator family like, why'all niggas get familiar with it
Aiight, chill
Lyrics © O/B/O APRA AMCOS
Written by: Cory McKay

Lyrics Licensed & Provided by LyricFind
To comment on specific lyrics,
highlight them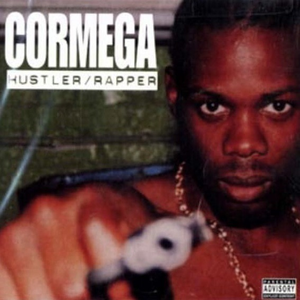 Cory McKay (March 2, 1973), better known by his stage name Cormega often abbreviated to Mega, is an American rapper from Queens, New York. Cormega's streetwise poetics and perseverance has made him one of the most respected East Coast lyricists.

Cormega was raised in Long Island City, Queens, forming childhood friendships with future rappers such as Nas, AZ, Nature, and Capone-N-Noreaga.

1980s
He was featured on Hot Day's "Going Straight Up" from his album "It's My Turn".
Read Full Bio
Cory McKay (March 2, 1973), better known by his stage name Cormega often abbreviated to Mega, is an American rapper from Queens, New York. Cormega's streetwise poetics and perseverance has made him one of the most respected East Coast lyricists.

Cormega was raised in Long Island City, Queens, forming childhood friendships with future rappers such as Nas, AZ, Nature, and Capone-N-Noreaga.

1980s
He was featured on Hot Day's "Going Straight Up" from his album "It's My Turn". He was also featured on Blaq Poet & DJ Hot Day's track "Set It Off" from their album "Without Warning" in 1991.

1990s
Cormega was sentenced to 5–15 years in prison for armed robbery in 1991. Despite his incarceration, Cormega gained some attention following a shout-out from Nas on his song "One Love", from the critically acclaimed Illmatic album.

Cormega was released from prison on appeal after serving almost 4 years in New York's Mid-State Correctional Facility. Following his release in 1995, Cormega became determined to pursue rapping. Nas included him on a song entitled "Affirmative Action" for his second album It Was Written. The song also featured AZ and Foxy Brown, and became The Firm's first appearance. Based on his performance, he was signed to Def Jam and recorded an album called The Testament. Based on the buzz from "Affirmative Action," Nas, his manager Steve Stoute and producers Dr. Dre and Trackmasters joined to produce The Firm. Cormega was replaced with another artist, Nature, because either he would not sign a contract with Stoute or Stoute felt Nature was a better rapper. This led to an alleged altercation between Cormega and Nature. Cormega's dispute with Stoute also ended his friendship with Nas. Following the end of his membership in The Firm, Alex Trojano contributed in producing his album The Testament. Meanwhile, following a falling-out over creative differences with his manager Chris Lighty and Def-Jam imprint Violator Records, his debut album The Testament was indefinitely shelved. During the recording for The Testament Cormega responded to Nas' "One Love" in the form of a letter also entitled "One Love".

2000s
In 2000, he was released from his contract and he started his own record company, Legal Hustle Records. Cormega vented his disappointment with Nas and The Firm in a mixtape song titled "Never Personal".This song was never directly pointed to Nas, but the media made it look like that. In 2001, he released his new debut album, The Realness, which was acclaimed by critics. Many of the songs share a theme of betrayal. Nas responded to Cormega on his song "Destroy and Rebuild" from his album Stillmatic. Cormega retaliated with more mixtape tracks, "A Slick Response" and "Realmatic". Nas revisited the Cormega beef in his song "The Cross" on the album God's Son. In reference to Cormega, Nas rapped "What I've discovered is my brother's tryin to be/The next me, yeah I support him but he's blinded I see/ Jealousy he love me to death and I'm buggin I love him for life/ We both still mournin on our mother's life" (referencing the fact that Cormega's mother was murdered when he was four).

Cormega's follow-up album, The True Meaning won the Source Magazine's prestigious Underground Album of the Year Award. In 2004, he followed up with Legal Hustle (a compilation album showcasing his label's artists) and other talented hip-hop lyricists such as Ghostface Killah, Large Professor, AZ, Kurupt, Jayo Felony, and several others. This album is considered by some as more of a project than an actual solo album; nonetheless it was well received. In 2005, he was able to release The Testament on his own label, which saw good reviews and sales and featured the original banned version of "Dead Man Walking" as a hidden track.

In early September 2005, Cormega posted a statement on his website that he and Nas had spoken and ended their feud. Cormega explained that their conversation had come about due to the death of Cormega's grandmother. Both rappers have stated the possibility of a collaboration. On December 22, 2006 at the Nokia Theatre Times Square, Cormega appeared on stage at a Nas concert and went on to perform with Nas (and Foxy Brown as well), further evidence that their feud is over.

The feud was settled in Cormega's home in early December 2005, when Cormega and Nas realized that it was destructive for each of them. It is not known who was responsible for their meeting but both artists are now working alone. In the mid-2000s Cormega helped produce a few albums and was featured on several songs with The Jacka and the Mob Figaz.

An album collaboration with Lakey The Kid entitled My Brother's Keeper was released independently on August 22, 2006. On November 20, 2007, Cormega finally released his DVD in-the-making Who am I?. The DVD took over four years of filming of Cormega in all aspects of his life and what others thought of Cormega, unedited. The DVD was released as a soundtrack plus DVD. Cormega intended to release an album which was to be entitled Urban Legend before T.I.'s album of the same name was released (Cormega mentions this on the Who Am I DVD, dated circa 2003); the new title is Born and Raised. The album was released October 20, 2009. The first single is called "Journey."

2010s
Cormega has stated his desire to work with a variety of artists including Scarface, Lauryn Hill, Slick Rick, as well as past collaborators M.O.P., Mobb Deep, and tha Dogg Pound.
Cormega's Album "Raw Forever" was released on 2011.

His latest work is the Album Mega Philosophy. It was produced by Large Professor and released on July 22, 2014.
Genre not found
Artist not found
Album not found
Search results not found
Song not found