The Very Last Night of the End of the World
Craig Cardiff Lyrics
Verse 1
Big news burst over frequencies
Saying 'Peril! C'est Tout! C'est le fin'
Talking heads assessed best outcomes
In the end, all agreed things would end bad
Verse 2
She said 'I'm sick of your cleverness'
Spat, fence-sitter! But I'd lost the thread
She said 'I'm leaving you tonight, I mean it,
I'm leaving with Quebec. '
Verse 3
I'm leaving california
Detroit, halifax
I'm leaving all of you
So you can't leave me back
Chorus
(On what we later learned was)
The Very Last Night of The End of The World
If this is all you get, how will it be spent?
Ashamed? Or Alone? Angry? Drunk?
Shouting blame, or mabe
(Or better spent)
Fearless, Joyous, Kissing,
Laughing, Dancing,
Holding onto hope as long as hope can be held onto.
Verse 4
It's your last little lie, your last cigarette
Your last sip of alcohol, a love song's pirouette
The You the song gets sung to
With imploring convincing hands
Singing 'Blue skies would be bluer if you'd just give this love a chance'
Verse 5
After leaving Quebec
She abandoned Berlin
Got out of Chicago when the air got thin
Verse 6
Fleeing Paris
Burning Sicily
The Lakes drank up Toronto
The Vampires drank Calgary.
Repeat chorus x2
Contributed by Elijah V. Suggest a correction in the comments below.
To comment on specific lyrics,
highlight them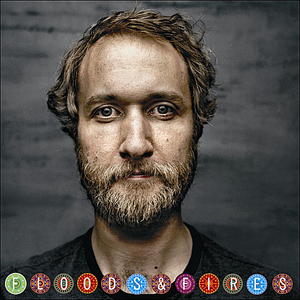 The Very Last Night of the End of the World
Craig Cardiff (born 9 July 1976 in Waterloo, Ontario) is a Canadian folk singer who is known for his soft voice and digital vocal and guitar loops and for the connections he makes with his fans. In 2012, he was nominated for a Juno Award for "Roots and Traditional Album of the Year: Solo" and for a Canadian Folk Music Award as "Contemporary Singer of the Year". His first release was in 1997.

With guitar in hand, Craig can turn any setting into an intimate affair
Read Full Bio
Craig Cardiff (born 9 July 1976 in Waterloo, Ontario) is a Canadian folk singer who is known for his soft voice and digital vocal and guitar loops and for the connections he makes with his fans. In 2012, he was nominated for a Juno Award for "Roots and Traditional Album of the Year: Solo" and for a Canadian Folk Music Award as "Contemporary Singer of the Year". His first release was in 1997.

With guitar in hand, Craig can turn any setting into an intimate affair, infusing his music and lyrics with an uncompromising humanism rarely seen in today's production-heavy climate.

Craig makes it a point to keep the relationship with his fans personal, inviting and accepting any opportunity to make his audience as much a part of the performance as he is. Don't be surprised if one day you find yourself enjoying one of Craig's renowned shows in the comfort of your own living room.

In 2012, Cardiff was nominated for a Juno Award for Roots and Traditional Album of the Year: Solo, and for a Canadian Folk Music Award as Contemporary Singer of the Year.

For more information, tour dates, and music, please visit the official Craig Cardiff site.


Partick Artists

Craig Cardiff's Bandcamp page
Genre not found
Artist not found
Album not found
Search results not found
Song not found