Somewhere the moonlit scenery shifts
Out in the fields the movement begins
Shaping the forms and changing skin from green to grave
I come to know that this is the end
Have to turn my back on you again
No more denying no more trying to change what we've become
I see the passing of the clouds so high above
As I dream of what we never were but maybe could be
No matter you don't matter now
No matter you don't matter now
Guess my dreams were not to last
Guess my dreams were not to last
Into the wilderness we break
Shadows come hiding under the trees
You'll never know the truth before you make your move
You have to know what we came to be
Can't you find a way to set me free
No more denying no more lying now that I decide
To see the passing of the clouds so high above
As I dream of what we never were and never could be
No matter you don't matter now
No matter you don't matter now
Guess my dreams were not to last
Guess my dreams were not to last
Contributed by Jasmine M. Suggest a correction in the comments below.
To comment on specific lyrics,
highlight them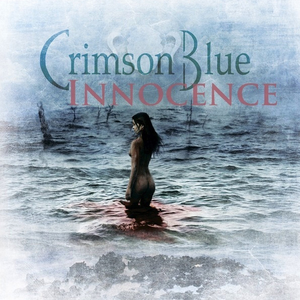 The weird idea of a keytar-equipped soprano as a frontwoman of a metal band may look amusing. When it comes to CRIMSON BLUE with an 8string guitar and bass tuned down to the subterranean depths, the idea gets even weirder and amusement evolves into thrill. Here we go. Mixing elements of nu metal, art rock and every-crazy-thing that can be found in any genre CRIMSON BLUE delivers you the brand new stuff.
The band was formed in 2009 and goes on to rock ever since.
Read Full Bio
The weird idea of a keytar-equipped soprano as a frontwoman of a metal band may look amusing. When it comes to CRIMSON BLUE with an 8string guitar and bass tuned down to the subterranean depths, the idea gets even weirder and amusement evolves into thrill. Here we go. Mixing elements of nu metal, art rock and every-crazy-thing that can be found in any genre CRIMSON BLUE delivers you the brand new stuff.
The band was formed in 2009 and goes on to rock ever since.
Releases:

-Iceland (2010)
-Innocence (2011)

Members
Dani Hellstrom - vocals, keytar, synths etc
Stan Lee - guitar
Iggy Hans - guitar
Alex Verge - bass
Andrew Barique - drums, drama

Web: www.crimsonblue.ru
Genre not found
Artist not found
Album not found
Search results not found
Song not found