Mars
Cusco Lyrics
For the memorial
Of this day
( 91101)
AMERICA
We lost one fight but
Still we stand here today
Side by side to make
Sure Satan doesnt get his way
He started a fire and he wants
Us to throw gasoline on it
But we wont
We will not quit
Quit the game of life
Nor let the devil win
God is with us all
We dont have to sin
Murder kill attack and
Retaliate thats what people say
Let those words disappear in thin
Air and get rid of the hate today
God will punish those who
Brought destruction on our soil
He will scar them, blind them, and
Leave them to suffer as their skin boil
So America, stay strong with
Your head to the sky
And let them see no fear in your
Face so keeps your eyes dry
AMERICA.
HABAKKUK 3:16
God will punish those who attack us
Written By
Anthony Williams
Contributed by Alexander O. Suggest a correction in the comments below.
To comment on specific lyrics,
highlight them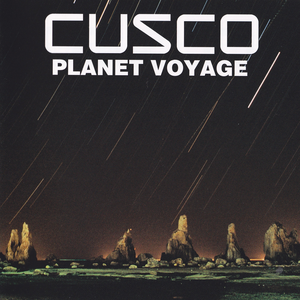 Cusco is a German New Age band named after the Peruvian city of Cuzco. Their songs contain influences from music found around the world. It comprises Michael Holm and Kristian Schultze. Michael Holm had long been fascinated with Cusco, the ancient region of Peru. Being a musician he wanted to show his fascination in the form of a musical tribute to the ancient world of Cusco. He met Kristian Schultz in 1978 and found out that they shared same musical and historical tastes.
Read Full Bio
Cusco is a German New Age band named after the Peruvian city of Cuzco. Their songs contain influences from music found around the world. It comprises Michael Holm and Kristian Schultze. Michael Holm had long been fascinated with Cusco, the ancient region of Peru. Being a musician he wanted to show his fascination in the form of a musical tribute to the ancient world of Cusco. He met Kristian Schultz in 1978 and found out that they shared same musical and historical tastes. In 1979, Cusco the band was formed and they soon signed with Higher Octave, a German label. They currently reside in Weilheim / Oberbayern, Germany.

Some of their music is used as pre-show background music in Epcot prior to IllumiNations: Reflections of Earth, as well as bumper music for the popular American syndicated radio program, Coast to Coast AM .

-From Wikipedia
Genre not found
Artist not found
Album not found
Search results not found
Song not found