The Feeling
DJ Fresh Lyrics
Instrumental
Lyrics Licensed & Provided by LyricFind
To comment on specific lyrics,
highlight them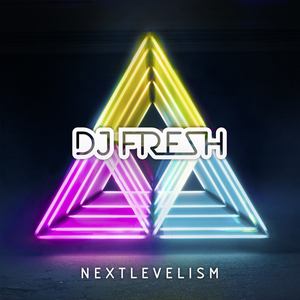 There are multiple artists using the name "Fresh" or "DJ Fresh".

1 The drum & bass DJ Fresh (Dan Stein) is co-owner of Breakbeat Kaos and a prolific UK drum and bass producer. The Louder Songfacts reports that he teamed up with Kosheen vocalist Sian Evans for Louder, which was used as part of a Lucozade Lite advertising campaign in the UK and Ireland. The song was released on July 3, 2011 as a digital download and became his first UK #1 hit. Louder was the first ever UK dubstep No.
Read Full Bio
There are multiple artists using the name "Fresh" or "DJ Fresh".

1 The drum & bass DJ Fresh (Dan Stein) is co-owner of Breakbeat Kaos and a prolific UK drum and bass producer. The Louder Songfacts reports that he teamed up with Kosheen vocalist Sian Evans for Louder, which was used as part of a Lucozade Lite advertising campaign in the UK and Ireland. The song was released on July 3, 2011 as a digital download and became his first UK #1 hit. Louder was the first ever UK dubstep No.1, and the follow-up single, "Hot Right Now", was the first drum and bass No.1.

In 2009 Knowledge Magazine said 'Perhaps DJ Fresh has been the biggest influence on drum and bass we've ever known'. DJ Fresh is one of the members of the Bad Company UK / )E|3( group who has gone on to release as a solo artist.

DJ Fresh is at www.facebook.com/djfresh instagram: realdjfresh on twitter as http://twitter.com/djfreshuk


2. South African house DJ, producer, and radio presenter Thato Sikwane. As DJ Fresh, Sikwane has released 13 mix albums as of September 2009. He has previously performed at Southport in 2000, Pacha in 2001, and the Miami Winter Music Conference in 2002. Sikwane owns Big Dawg Productions and his website is http://djfresh.com/


3. Pseudonym for a solo project of Sasha Pavlovich of the Macedonian rock band SunS.

4. British indie rock and pop punk band, Fresh, formed in London in 2015. Comprised of lead vocalist and guitarist; Kathryn Woods, guitarist; Myles McMabe, bassist; George Phillips, and drummer; Daniel Goldberg. The band were featured in Kerrang! magazine in 2017, where they were compared to acts like Modern Baseball and Joyce Manor. The article also included a quote from Woods saying "Fresh started because I was a teenage girl who was bored of only seeing men playing in bands".
Instagram: @freshpunks

5. Belgium rapper "Fresh" also known as "Fresh Lapeufra". Winner in 2022 of the netflix show "Nouvelle école" the french version of rythm &flow.
Instagram : @fresh_lapeufra
Genre not found
Artist not found
Album not found
Search results not found
Song not found