Life is like, life is like a dance
Life is like, life is like a dance
Show me, show the way to go
Show me, show the way to go
Life is like, life is like a dance
Life is like, life is like a dance
Show me, show the way to go
Show me, show the way to go
Life is like, life is like a dance
Life is like, life is like a dance
Show me, show the way to go
Show me, show the way to go
DJ's mixing, DJ's mixing
DJ's mixing, DJ's mixing
DJ's mixing, DJ's mixing
DJ's mixing, DJ's mixing
Life is like, life is like a dance
Life is like, life is like a dance
Show me, show the way to go
Show me, show the way to go
Life is like, life is like a dance
Life is like, life is like a dance
Show me, show the way to go
Show me, show the way to go
Life is like, life is like a dance
Life is like, life is like a dance
Show me, show the way to go
Show me, show the way to go
Life is like, life is like a dance
Life is like, life is like a dance
Show me, show the way to go
Show me, show the way to go
DJ's mixing, DJ's mixing
DJ's mixing, DJ's mixing
DJ's mixing, DJ's mixing
DJ's mixing, DJ's mixing
Life is like, life is like a dance
Life is like, life is like a dance
Show me, show the way to go
Show me, show the way to go
Life is like, life is like a dance
Life is like, life is like a dance
Show me, show the way to go
Show me, show the way to go
Contributed by Liam G. Suggest a correction in the comments below.
To comment on specific lyrics,
highlight them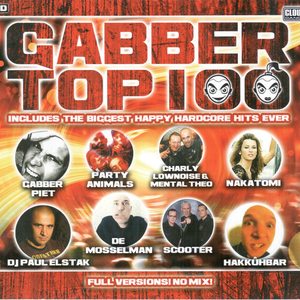 Life Is Like A Dance - Extended Radio Mix
Dutch Hardcore DJ & producer.

Originally used his full name for happy hardcore productions only and DJ Paul for hardcore gabber, but after the start of Offensive Records he used it for hardcore gabber as well.

Paul Elstak is the owner of Forze Records and a member of the Forze DJ Team.

Although DJ Paul Elstak was one of the people responsible for the dutch Happy Hardcore sound in the mid 90's, he nowadays claims to dislike this kind of music.
Genre not found
Artist not found
Album not found
Search results not found
Song not found