A Tonga da Mironga do Kabuletê
Daniela Mercury Lyrics
Eu caio de bossa
Eu sou quem eu sou
Eu saio da fossa
Xingando em nagô
Você que ouve e não fala
Você que olha e não vê
Eu vou lhe dar uma pala
Você vai ter que aprender
A tonga da mironga do kabuletê
A tonga da mironga do kabuletê
A tonga da mironga do kabuletê
Eu caio de bossa
Eu sou quem eu sou
Eu saio da fos - sa
Xingando em nagô
Você que lê e não sabe
Você que reza e não crê
Você que entra e não cabe
Você vai ter que vi - ver
Na tonga da mironga do kabuletê
Na tonga da mironga do kabuletê
Na tonga da mironga do kabuletê
Você que fuma e não traga
E que não paga pra ver
Vou lhe rogar uma praga
Eu vou é mandar você
Pra tonga da miron - ga do kabuletê
Pra tonga da miron - ga do kabuletê
Pra tonga da miron - ga do ka - buletê
Contributed by Alexander O. Suggest a correction in the comments below.
To comment on specific lyrics,
highlight them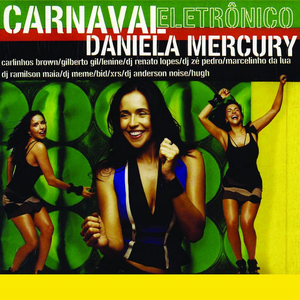 A Tonga da Mironga do Kabuletê
Daniela Mercury (born Daniela Mercuri de Almeida on July 28, 1965), is a Brazilian axe, samba-reggae, and MPB singer, songwriter, and record producer. Since her breakthrough, Mercury has become one of the best known Brazilian female singers, selling over 20 million albums worldwide. She is also the Brazilian female performer with most #1 hits in the country, with 14.
Genre not found
Artist not found
Album not found
Search results not found
Song not found