I Died ... and I sighed
As the chains of the flesh left me
As the moans and the groans
Of the friend sent me
On my way to the Land of the Dead
I flashed ... that my soul was Unharmed
As my earth form I shed
That the image of death had been
A thought in my head
And the truth was a spirit am I
I sussed ... that my life had been a lesson
Chosed by me
For to purify my Soul that I may be
Worthy to shine forth the Light
The Light
The Light
As I moved ever up-ward
A Great Light there came
More feeling than seeing
And it filled me with Shame
Like a Bright Shining mirror reflecting my being
My present condition of Soul I was seeing
I Beheld ... Forms of Great Beauty
That shone forth the Light
With love vibes they met me
A cast off my fright
Those great souls of Ages long passed
I praised the Great Souls of the Ages
Who care for our needs
Who lovingly nurture
Wisdom's bright seed
Showing the way to the Light
The Light
The Light
I ached ... for the womb and the Earth
And another time around
Seking circumstances
The best that can be found
To give me the lessons to learn
I was Born ... and through childhood
My soul still rembembered the Light
And through teens I fought fiercely
For my vision of the Light
When I saw Mum and Dad had forgot
The Light, The Light, The Light!
Lyrics © Peermusic Publishing, Universal Music Publishing Group
Written by: DONOVAN LEITCH

Lyrics Licensed & Provided by LyricFind
To comment on specific lyrics,
highlight them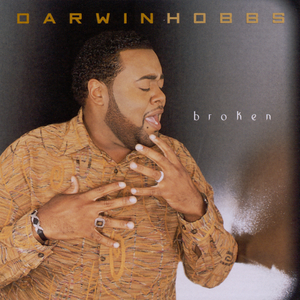 The Light (Broken Album Version)
Darwin Hobbs is an American gospel music singer noted for his vocal similarity to classic soul singer Luther Vandross. In addition to his career as a gospel artist, Hobbs and his ensemble The Darwin Hobbs Choir have also performed both studio and live background vocals for artists such as Jars Of Clay, BeBe Winans, Michael W. Smith, T.D. Jakes, Shirley Murdock, and countless others. Hobbs also played a small acting role in the HBO movie Boycott.
Read Full Bio
Darwin Hobbs is an American gospel music singer noted for his vocal similarity to classic soul singer Luther Vandross. In addition to his career as a gospel artist, Hobbs and his ensemble The Darwin Hobbs Choir have also performed both studio and live background vocals for artists such as Jars Of Clay, BeBe Winans, Michael W. Smith, T.D. Jakes, Shirley Murdock, and countless others. Hobbs also played a small acting role in the HBO movie Boycott.

Darwin Hobbs is especially popular for his spirit moving song 'He's able' which has taken the breath of Nigerians away. The song indeed has been an inspiration for many, many, many gospel singers.
- Sheffieldhottie

His debut solo project (Mercy) was characterized by an anointing pieced together in soulful song with the help of producers Fred Hammond and Victor and Cedric Caldwell (see review).

Darwin Hobbs turns around swiftly on Vertical, his sophomore project with EMI Gospel, by combining both some of the same, and some fresh twists too.

Production mainstays Victor and Cedric Caldwell return to the fold, and join forces with Tommy Sims, whose Positive Movement production house has blown notorious in recent years. A fascinating choice of guest artists also marks this effort.

For more information go to: http://www.gospelflava.com/reviews/darwinhobbsvertical.html
Crucial to the album is the groovified "Cast All Your Cares", which harnesses the writing hooks of Angie Winans and the brothers Caldwell, is powered by the guitar finesse of Paul Jackson Jr., and features a strong chorus supporting Hobb's soulful delivery on lead.

The familiar voice of Donna Summer graces "When I Look Up". It's a softly soaring AC ballad about the liberty that Jesus brings, with Hobbs intertwining his pipes with Summer's exquisite phrasing over subtle bird twittering effects and a soft rhythm track. Written by the Caldwells with up-and-comer Hallerin Hill, it's a quiet full force gale, complete with backing vocals from Angie Winans.

Continuing on the guest artist theme, former Doobie Brother turned solo artist Michael McDonald joins his husky soul with Hobbs' rich tones on the head-bob track, Everyday. Fueled by musical elements of the Gap Band's "Outstanding", the Tommy Sims composition is an urban delight. Check these lines:

Surely the mercy of your love is in this place
I know that every day, come rain or shine
That it's mine all mine.

—from "Everyday"


On "So Amazing", Hobbs turns the tables on those who can't refrain from constantly comparing his vocal vibe to that of Luther Vandross. With his Gospel cover of this Vandross hit, Hobbs boldly tackles this comparison issue head on. No doubt he could easily be mistaken for the crooner, but with Hobbs' spirit of sensitivity infused throughout, there's no comparison on the deeper level. Virtue softly provides sweet backing vocals.

Michael McDonald

Michael McDonald contributed vocals to a couple of The Winans' projects (Decision and Back 2 Back) back when.

He's primarily known for his work with The Dobbie Brothers and Steely Dan, plus his own solo work.

Other hits have come in collaborations with James Ingram, Aretha Franklin, Kenny Loggins, Christopher Cross and Donna Summer (who also appears with Darwin Hobbs on this Vertical project).
Hobbs has stated that on this project, "every song was written strategically to represent some aspect of our relationship to God and His relationship to us" —hence the title Vertical, indicating that relationship.

So it's no surprise then, that the jewel in this CD jewel case is the medley of praise and worship ("Praise Medley"). It's on this soft, 8-minute, vocals-focused cut that Hobbs truly astounds with his range and selection of expression. The fact that he doesn't need vocal dramatics to do this speaks volumes to his gift. Holy praise tunes included are "El Shaddai", "You Are Holy", "You Are My Hiding Place" and "Great Is Your Mercy".

Set your alarm clock now, because you certainly don't want to sleep on this project. There's so much to love on this disk that you may not be able to handle it in one listen.

I'm still reeling.
http://www.gospelflava.com/reviews/darwinhobbsvertical.html
Genre not found
Artist not found
Album not found
Search results not found
Song not found