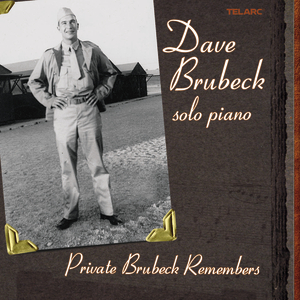 David Warren Brubeck (born December 6, 1920 in Concord, California - December 5, 2012) was an American jazz pianist who has written a number of jazz standards, including "In Your Own Sweet Way" and "The Duke". He was probably best known for "Take Five", written by saxophone player Paul Desmond, who was the saxophonist in The Dave Brubeck Quartet. Due to the immense popularity of his work, Brubeck had won multiple awards such as a lifetime achievement award from the Grammys in 1996
Read Full Bio
David Warren Brubeck (born December 6, 1920 in Concord, California - December 5, 2012) was an American jazz pianist who has written a number of jazz standards, including "In Your Own Sweet Way" and "The Duke". He was probably best known for "Take Five", written by saxophone player Paul Desmond, who was the saxophonist in The Dave Brubeck Quartet. Due to the immense popularity of his work, Brubeck had won multiple awards such as a lifetime achievement award from the Grammys in 1996, a National Endowment for the Arts Jazz Masters Fellowship in 1999, and a Kennedy Center Honor in 2009.

Brubeck's style ranged from refined to bombastic, reflecting his mother's attempts at classical training and his improvisational skills. Much of his music employed unusual time signatures, a fact jokingly referred to by his greatest hits album 'Time Signatures: A Career Retrospective'. Upon his death, a number of commentators noted his crossover appeal to mainstream pop audiences, something putting him in the company of other jazz legends such as Louis Armstrong and Herbie Hancock among others.
Genre not found
Artist not found
Album not found
Search results not found
Song not found
For You
by
Dave Brubeck
Princess cards she sends me with her regards
Oh, bar-room eyes shine vacancy
To see her you gotta look hard
Wounded deep in battle, I stand stuffed like some soldier undaunted
To her cheshire smile I'll stand on file
She's all I ever wanted
You let your blue walls stand in the way of these facts, honey
Get your carpet baggers off my back
Girl give me time to cover my tracks
You said, "Here's your mirror and your ball and jacks"
But they're not what I came for
Oh I came for so much more
And I know you that too
And I know you know that's true
I came for you
I came for you
I came for you
For you
I came for you
Crawl into my ambulance
Your pulse is getting weak
Reveal yourself all to me now
While you've got the strength to speak
'Cause they're waiting for you at Bellevue
With their oxygen masks
But I could give it all to you now
If only you could ask
Don't call for your surgeon
Even he says it's late
It's not your lungs this time
But your heart holds your fate
Don't give me my money back
Don't want it anymore
It's not that nursery mouth I came back for
It's not the way you're stretched out on the floor
I've broken all your windows
And I've rammed through all your doors
Who am I to ask you to fight my wars
And you should know that's true
You should know that too
I came for you
I came for you
I came for you
For you
I came for you
Don't call for your surgeon
Even he says it's late
It's not your lungs this time
But your heart holds your fate
Don't give me my money back
Don't want it anymore
It's not that nursery mouth I came back for
It's not the way you're stretched out on the floor
I've broken all your windows
And I've rammed through all your doors
Who am I to ask you to fight my wars
You should know that's true
You should know that too
I came for you
I came for you
I came for you
For you
I came for you
Lyrics © Downtown Music Publishing,
Written by: ASHKAN FARDOST

Lyrics Licensed & Provided by LyricFind
To comment on specific lyrics,
highlight them