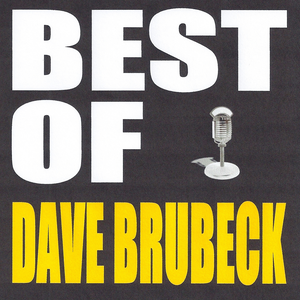 David Warren Brubeck (born December 6, 1920 in Concord, California - December 5, 2012) was an American jazz pianist who has written a number of jazz standards, including "In Your Own Sweet Way" and "The Duke". He was probably best known for "Take Five", written by saxophone player Paul Desmond, who was the saxophonist in The Dave Brubeck Quartet. Due to the immense popularity of his work, Brubeck had won multiple awards such as a lifetime achievement award from the Grammys in 1996
Read Full Bio
David Warren Brubeck (born December 6, 1920 in Concord, California - December 5, 2012) was an American jazz pianist who has written a number of jazz standards, including "In Your Own Sweet Way" and "The Duke". He was probably best known for "Take Five", written by saxophone player Paul Desmond, who was the saxophonist in The Dave Brubeck Quartet. Due to the immense popularity of his work, Brubeck had won multiple awards such as a lifetime achievement award from the Grammys in 1996, a National Endowment for the Arts Jazz Masters Fellowship in 1999, and a Kennedy Center Honor in 2009.

Brubeck's style ranged from refined to bombastic, reflecting his mother's attempts at classical training and his improvisational skills. Much of his music employed unusual time signatures, a fact jokingly referred to by his greatest hits album 'Time Signatures: A Career Retrospective'. Upon his death, a number of commentators noted his crossover appeal to mainstream pop audiences, something putting him in the company of other jazz legends such as Louis Armstrong and Herbie Hancock among others.
Genre not found
Artist not found
Album not found
Search results not found
Song not found
Strange Meadow Lark
by
Dave Brubeck
What a strange meadow lark,
To be singing oh so sweetly in the park tonight,
All alone meadowlark?
Are you dreaming of the moons that burned so bright,
And of love in flight?
Can't you sleep meadowlark?
Is there nothing left but whistling in the dark so sad?
Was it love meadowlark?
Were the songs you sang last summer crazy mad?
Think of all you had,
A quietness up in the clouds,
Where the soft winds blow,
Far from all the noisy crowds,
Where the earthbound go,
Your wings have brushed against the star,
Boundless were the skies,
You may have flown too high too far,
Love is seldom wise,
Don't you see meadowlark?
Though you try your call wont turn another lark in flight,
He has gone meadowlark,
You can your song until the dawn brings light,
Sing with all your might,
Sing away the dark,
Little meadowlark.
Contributed by Andrew P. Suggest a correction in the comments below.
To comment on specific lyrics,
highlight them