Stinky weather fat, shaky hands
Dopey morning doc, grumpy gnomes
Little wonder then, little wonder
You little wonder, little wonder you
Big screen dolls, and explosions
Sleepy time bashful but nude
Little wonder then, little wonder
You little wonder, little wonder you
Enter galactic see me to be you
It's all in the tablets sneezy bhutan
Little wonder then, little wonder
You little wonder, little wonder you
Mars happy nation sit on my karma
Dame meditation take me away
Little wonder then, little wonder
You little wonder, little wonder you
Sending me, so far away, so far away
So far away, so far away
So far away, so far away
So far away, so far away
So far away, so far away
So far away, so far away
So far away, so far away
So far away, so far away
Little wonder, little wonder you
Little wonder, little wonder you
Sending me, so far away, so far away
So far away, so far away
So far away, so far away
So far away, so far away
So far away, so far away
So far away, so far away
So far away, so far away
So far away, so far away
Little wonder, little wonder you
Little wonder, little wonder you
You little wonder, little wonder you
Little wonder then, little wonder
You little wonder, little wonder you
Lyrics © Warner Chappell Music, Inc.
Written by: DAVID BOWIE, MARK PLATI, REEVES GABRELS

Lyrics Licensed & Provided by LyricFind
To comment on specific lyrics,
highlight them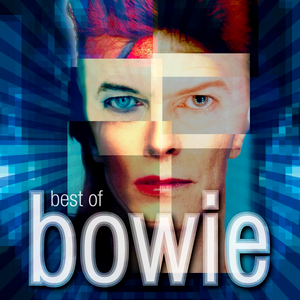 "Little Wonder" is song and single by David Bowie, Reeves Gabrels, and Mark Plati from the 1997 album Earthling. "Little Wonder" was the album's biggest hit, reaching number 14 in England and topping the charts in Japan.

David successfully uses the names of all Seven Dwarfs in the lyrics. The sampled spoken line "If it's good to ya, it's gotta be good for ya" during the instrumental break, comes from the spoken intro of a live Steely Dan song called "Bodhisattva" from the Citizen Steely Dan box.
Genre not found
Artist not found
Album not found
Search results not found
Song not found