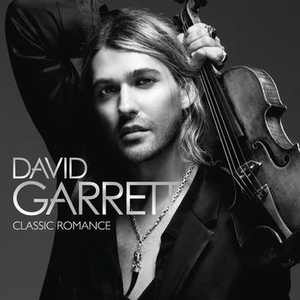 David Garrett (born David Bongartz, 1980 sept 4 in Aachen, Germany[1]) is a classical violinist and recording artist.

When Garrett was four years old, his father bought a violin for his older brother. The young David took an interest and soon learned to play. A year later, he took part in a competition and won first prize. By the age of seven, he was playing once a week in public. He studied violin at the Lubeck Conservatoire. At the age of 12, he began working with the distinguished Polish violinist Ida Haendel
Read Full Bio
David Garrett (born David Bongartz, 1980 sept 4 in Aachen, Germany[1]) is a classical violinist and recording artist.

When Garrett was four years old, his father bought a violin for his older brother. The young David took an interest and soon learned to play. A year later, he took part in a competition and won first prize. By the age of seven, he was playing once a week in public. He studied violin at the Lubeck Conservatoire. At the age of 12, he began working with the distinguished Polish violinist Ida Haendel, often travelling to London and the other European cities to meet her. At the age of 13, he recorded two CDs, appeared on German and Dutch television, and gave a concert in the residence of the Federal Republic of Germany President, the Villa Hammerschmidt, at Dr. von Weizsäcker's personal invitation. He was offered the use of the famous Stradivarius "San Lorenzo", which is among the best instruments of the "golden period". At the age of 14, as the youngest soloist ever, he signed an exclusive contract with Deutsche Grammophon Gesellschaft. At the age of 17, he played with the Munich Philharmonic Orchestra under the direction of Zubin Mehta in Delhi and Bombay in concerts marking the 50th anniversary of India's Independence. At the age of 19, he played with the Rundfunk-Sinfonieorchster in Berlin, under the direction of Rafael Frühbeck de Burgos, and was hailed by critics. This led to an invitation to perform at Expo 2000 in Hannover. He continued his studies at the Royal College of Music in London. At the age of 21, he was invited to perform at the BBC Proms. He graduated from the Juilliard School in 2004.

While studying at the Juilliard School in New York City, as one of the first students to study with Itzhak Perlman, Garrett supplemented his income by working as a model. Some fashion writers have described him as "the David Beckham of the classical scene".

In December 2007, Garrett fell after a performance at Barbican Hall in London, and smashed his rare violin, initially reported as a Stradivarius, but later corrected to having been made by Giovanni Battista Guadagnini. Garrett had purchased the instrument four years earlier for USD 1 million.[3] It was estimated that it would cost $120,000 to repair.[4]

www.david-garrett.com
Genre not found
Artist not found
Album not found
Search results not found
Song not found
We have lyrics for 'Humoresque' by these artists:



Art Tatum Please forgive this platitude But I like your attitude You…



We have lyrics for these tracks by David Garrett:



Dangerous Oh oh oh It's dangerous Oh oh oh It's dangerous You take…
How Many Times How many times do you wanna do this? To see that…
Io Ti Penso Amore Io ti penso amore Quando il bagliore del sole Risplende sul …
kashmir Whoa let the sun beat down upon my face Stars to…
Ma Dove Sei Ma dove sei (feat. Andrea Bocelli) Resta con me Non andar v…
Who Wants To Live Forever? There's no time for us There's no place for us What is…

The lyrics can frequently be found in the comments below, by filtering for lyric videos or browsing the comments in the different videos below.