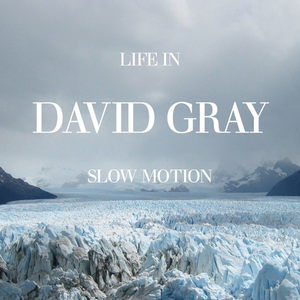 There are multiple artists by the name of David Gray, including:
1) a British…
Read Full Bio ↴
There are multiple artists by the name of David Gray, including:
1) a British singer-songwriter
2) an Italian disco musician
3) an American singer-songwriter
4) drummer for the British blackened death metal band Akercocke
5) a musician from South Africa
6) a British classical hornist
---
1) David Gray is a British singer-songwriter born on June 13, 1968 in Sale, United Kingdom. He released his first studio album in 1993 and received worldwide attention after the release of White Ladder six years later in 1999.
Gray moved to Wales at age 9 and later returned to the north-west of England to attend the University of Liverpool. His musical career got early support from a dedicated Irish fan base. After a few marginally-successful releases through the 1990s, Gray's breakthrough came with the worldwide release in 1999 of his fourth album, White Ladder; this was a critical and commercial success and included his best-known songs, "This Years Love" and "Babylon". In the United States, the album received a boost from jam-band leader Dave Matthews, who made it the first release by the record company he co-founded, ATO Records.
On August 11, 2001 White Ladder at last reached the top of the UK charts, having been selling steadily since its reissue the previous May, thereby setting a new record for the longest uninterrupted climb to No. 1. The follow-up, A New Day At Midnight, also hit No. 1, and Gray's seventh album, Life in Slow Motion was released on September 12, 2005.
Gray's early music was in a contemporary folk-rock, singer-songwriter mode; his primary instrument was acoustic guitar, with occasional piano. 1996's Sell Sell Sell featured some rock arrangements and electric instrumentation. Starting with the release of White Ladder in 1999, Gray began to make significant use of computer-generated music to accompany his voice and acoustic instrumentation, a technique which differentiates him from many of his peers. Despite the move to more complex music, Gray has used small-scale, often home-based, recording methods and equipment and espoused a "do it yourself" approach to music production. However, Life in Slow Motion is a collaboration with noted producer Marius De Vries.
David Gray's brothers-in-law are Paul and Phillip Hartnoll, formerly of the Techno/Rave band Orbital. Because of this relationship, Gray performed guest vocals on the Orbital single Illuminate, while Paul Hartnoll produced a breakbeat remix of Gray's song "Please Forgive Me".
His successful single "January Rain" was included in the original soundtrack of the movie Serendipity, starring John Cusack and Kate Beckinsale.
Pictures and additional information can be found on his website, www.DavidGray.com.
---
2) David Gray was an Italian disco musician who had a hit with "Dead in the Water"
---
3) David Gray is an American singer-songwriter
---
4) David Gray is drummer for the British blackened death metal band Akercocke
---
5) David Gray is a musician from South Africa
---
6) British classical hornist, originally from London, England, UK, residing in Vancouver, British Columbia, Canada.
Studied at the Curtis Institute Of Music. Former Principal Horn with The London Symphony Orchestra (1964-1972). Member of The Newfoundland Symphony Orchestra.
Jump to: Overall Meaning ↴ Line by Line Meaning ↴
Maybe that it would do me good
If I believed there were a god
Cut in the starry firmament
But as it is that's just a lie
And I'm here eating up the boredom
On an island of cement
Give me your ecstasy I'll feel it
Open window and I'll steal it
Baby like it's heaven sent
This ain't no love that's guiding me
Some days I'm bursting at the seams
With all my half remembered dreams
And then it shoots me down again
I feel the dampness as it creeps
I hear you coughing in your sleep
Beneath a broken window pane
Tomorrow girl I'll buy you chips
A lollipop to stain your lips
And it'll all be right as rain
This ain't no love that's guiding me
This ain't no love that's guiding me
No it ain't no love guiding me
No it ain't no love guiding me
No it ain't no love guiding me
This ain't no love that's guiding me
This ain't no love that's guiding me
On winter trees the fruit of rain
Is hanging trembling in the branches
Like a thousand diamond buds
And waiting there in every pause
That old familiar fear that claws you
Tells you nothing ain't no good
Then pulling back you see it all
Down here so laughable and small
Hardly a quiver in the dirt
This ain't no love that's guiding me
Overall Meaning
David Gray's song "Ain't No Love" is a poignant reflection on the human condition that finds beauty and meaning in the mundane experiences of everyday life. Gray begins with a suggestion that perhaps it is better to believe in God to help alleviate the boredom of life, but admits that it is a lie. Instead, he describes himself eating up boredom on an island of cement, seeking escape from the monotony of life. He longs for ecstasy and heaven-sent moments, but it is clear that this is not the reality he is living.
The repetitive chorus "This ain't no love that's guiding me" emphasizes the theme that there is a lack of direction or guidance in life. The verses paint a picture of struggling through life's challenges, from half-remembered dreams to broken window panes, only to find solace in small moments like buying chips for a loved one or seeing the beauty in the fruit of rain on winter trees.
Gray concludes the song with a reminder that despite the struggles and fears we face, life is ultimately small and laughable, yet still worthy of embracing. The lyrics are a testament to the beauty found in the small and ordinary moments of life, even in the absence of a clear guiding force.

Line by Line Meaning
Maybe that it would do me good
Perhaps it would benefit me
If I believed there were a god
If I had faith in a divine entity
Cut in the starry firmament
Set among the celestial bodies
But as it is that's just a lie
However, that is not the reality
And I'm here eating up the boredom
I am consuming the ennui of life
On an island of cement
In a place of artificiality and confinement
Give me your ecstasy I'll feel it
Provide me with your intense pleasure and I will experience it
Open window and I'll steal it
If you leave your happiness unguarded, I will take it
Baby like it's heaven sent
As if it is a gift from above
This ain't no love that's guiding me
There is no affection leading me forward
Some days I'm bursting at the seams
Occasionally I am overwhelmed with emotion
With all my half remembered dreams
Containing hazy recollections of aspirations
And then it shoots me down again
But then I am brought back to reality abruptly
I feel the dampness as it creeps
I sense moisture encroaching upon me
I hear you coughing in your sleep
I perceive the sound of your illness-induced cough while you rest
Beneath a broken window pane
Located below the shattered glass of a window
Tomorrow girl I'll buy you chips
Tomorrow, I will purchase snacks for you
A lollipop to stain your lips
A piece of candy that will tint your mouth
And it'll all be right as rain
And everything will be perfect
No it ain't no love guiding me
There is no affection leading me forward
On winter trees the fruit of rain
The rainy season has produced fruit on the trees
Is hanging trembling in the branches
It is dangling fearfully from the limbs
Like a thousand diamond buds
Resembling numerous sparkling gems
And waiting there in every pause
And anticipating in every lull
That old familiar fear that claws you
The well-known apprehension that grips you
Tells you nothing ain't no good
Suggesting that everything will not be okay
Then pulling back you see it all
However, upon reflection, you perceive everything
Down here so laughable and small
Appearing trivial and insignificant
Hardly a quiver in the dirt
Scarcely a tremble in the ground
This ain't no love that's guiding me
There is no affection leading me forward
Lyrics © DistroKid, BMG Rights Management
Written by: DAVID GRAY

Lyrics Licensed & Provided by LyricFind
To comment on or correct specific content,
highlight it
Genre not found
Artist not found
Album not found
Search results not found
Song not found