Please Forgive Me
David Gray Lyrics
Jump to: Overall Meaning | Line by Line Meaning
Please forgive me
If I act a little strange
For I know not what I do
Feels like lightning
Running through my veins
Every time I look at you
Every time I look at you
Help me out here
All my words are falling short
And there's so much I want to say
Want to tell you just how good it feels
When you look at me that way, ah
When you look at me that way
Throw a stone
And watch the ripples flow
Moving out across the bay
Like a stone I fall into your eyes
Deep into that mystery, ah
Deep into some mystery
I got half a mind
To scream out loud
I got half a mind to die
So I will never have to
Lose you girl
Won't ever have to say goodbye
I won't ever have to lie
Won't ever have to say goodbye
Whoa I
Whoa I
Whoa I
Please forgive me
If I act a little strange
For I know not what I do
Feels like lightning
Running through my veins
Every time I look at you
Every time I look at you
Every time I look at you
Every time I look at you
Overall Meaning
David Gray's "Please Forgive Me" is a song that is essentially about the intense and overwhelming feeling of love that the protagonist is experiencing. These emotions are expressed through the metaphor of lightning running through their veins every time they look at the person they love. They find themselves at a loss for words, unable to fully articulate the depth of their emotions, but compelled to try anyway. The protagonist is enamored by the way their love interest looks at them, as it brings a sense of joy and wonder into their life.
The chorus of the song has a sense of urgency, as if the protagonist is pleading with their love interest to forgive any strange behavior that they may exhibit due to their overwhelming emotions. There is a fear of losing them and having to say goodbye, which is expressed through the line "I got half a mind to die, so I will never have to lose you girl." Despite the intensity of their emotions, however, the song ends on a hopeful note, with the protagonist expressing that every time they look at their love interest, they feel the lightning running through their veins once again.
In many ways, the song is a classic depiction of the all-consuming power of love, and the way it can leave a person feeling both exhilarated and powerless at the same time.

Line by Line Meaning
Please forgive me
I am apologizing for my behavior.
If I act a little strange
I may come across as unusual or erratic.
For I know not what I do
I do not understand why I am acting this way.
Feels like lightning
My emotions are intense and powerful.
Running through my veins
I feel the emotions deeply within me.
Every time I look at you
My feelings are triggered by your presence.
Help me out here
I need assistance to express my emotions.
All my words are falling short
I cannot find the right words to convey my feelings adequately.
And there's so much I want to say
I have a lot to express but cannot find the right words.
Want to tell you just how good it feels
I want to express the happiness I feel when I am with you.
When you look at me that way, ah
Your gaze makes me feel loved and happy.
Throw a stone
An action can create a ripple effect.
And watch the ripples flow
The effect of the action can be seen in the world.
Moving out across the bay
The effect of the action can reach far.
Like a stone I fall into your eyes
I am entranced by your gaze.
Deep into that mystery, ah
You are a mystery to me, and I am fascinated by you.
I got half a mind
I am considering something.
To scream out loud
I am tempted to express my feelings loudly and passionately.
I got half a mind to die
I feel so overwhelmed by emotions that I might do something drastic.
So I will never have to
I want to avoid something negative.
Lose you girl
I do not want to lose you, my love.
Won't ever have to say goodbye
I do not want our relationship to end.
I won't ever have to lie
I do not want to have to deceive you.
Whoa I
An expression of strong emotions.
Please forgive me
I repeat my apology, acknowledging my unusual behavior.
Every time I look at you
You have a significant impact on my emotions.
Every time I look at you
Reinforcing the point that you affect me deeply.
Every time I look at you
Concluding the song with a repetition of the theme.
Lyrics © BMG Rights Management, Warner Chappell Music, Inc.
Written by: David Gray

Lyrics Licensed & Provided by LyricFind
To comment on or correct specific content,
highlight it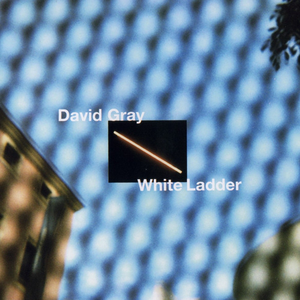 There are multiple artists by the name of David Gray, including:
1) a British singer-songwriter
2) an Italian disco musician
3) an American singer-songwriter
4) drummer for the British blackened death metal band Akercocke
5) a musician from South Africa

1) David Gray is a British singer-songwriter born on June 13, 1968 in Sale, United Kingdom. He released his first studio album in 1993 and received worldwide attention after the release of White Ladder six years later in 1999.
Read Full Bio
There are multiple artists by the name of David Gray, including:
1) a British singer-songwriter
2) an Italian disco musician
3) an American singer-songwriter
4) drummer for the British blackened death metal band Akercocke
5) a musician from South Africa

1) David Gray is a British singer-songwriter born on June 13, 1968 in Sale, United Kingdom. He released his first studio album in 1993 and received worldwide attention after the release of White Ladder six years later in 1999.
Gray moved to Wales at age 9 and later returned to the north-west of England to attend the University of Liverpool. His musical career got early support from a dedicated Irish fan base. After a few marginally-successful releases through the 1990s, Gray's breakthrough came with the worldwide release in 1999 of his fourth album, White Ladder; this was a critical and commercial success and included his best-known songs, "This Years Love" and "Babylon". In the United States, the album received a boost from jam-band leader Dave Matthews, who made it the first release by the record company he co-founded, ATO Records.
On August 11, 2001 White Ladder at last reached the top of the UK charts, having been selling steadily since its reissue the previous May, thereby setting a new record for the longest uninterrupted climb to No. 1. The follow-up, A New Day At Midnight, also hit No. 1, and Gray's seventh album, Life in Slow Motion was released on September 12, 2005.
Gray's early music was in a contemporary folk-rock, singer-songwriter mode; his primary instrument was acoustic guitar, with occasional piano. 1996's Sell Sell Sell featured some rock arrangements and electric instrumentation. Starting with the release of White Ladder in 1999, Gray began to make significant use of computer-generated music to accompany his voice and acoustic instrumentation, a technique which differentiates him from many of his peers. Despite the move to more complex music, Gray has used small-scale, often home-based, recording methods and equipment and espoused a "do it yourself" approach to music production. However, Life in Slow Motion is a collaboration with noted producer Marius De Vries.
David Gray's brothers-in-law are Paul and Phillip Hartnoll, formerly of the Techno/Rave band Orbital. Because of this relationship, Gray performed guest vocals on the Orbital single Illuminate, while Paul Hartnoll produced a breakbeat remix of Gray's song "Please Forgive Me".
His successful single "January Rain" was included in the original soundtrack of the movie Serendipity, starring John Cusack and Kate Beckinsale.
Pictures and additional information can be found on his website, www.DavidGray.com.

2) David Gray was an Italian disco musician who had a hit with "Dead in the Water"

3) David Gray is an American singer-songwriter

4) David Gray is drummer for the British blackened death metal band Akercocke

5) David Gray is a musician from South Africa
Genre not found
Artist not found
Album not found
Search results not found
Song not found