Doctor, doctor, need you back home, baby
Doctor, doctor, where ya at? Give me something
I need your love, I need your love, I need your lovin'
You got that kind of medicine that keeps me comin'
My body needs a hero, come and save me
Something tells me you know how to save me
I've been feeling weird, oh
Oh, I need you to come and rescue me
Oh-oh-oh-oh
Make me come alive, come on and turn me on
Touch me, save my life, come on and turn me on
I'm too young to die, come on and turn me on
Turn me on, turn me on, turn me on, turn me on
Make me come alive, come on and turn me on
Touch me, save my life, come on and turn me on
I'm too young to die, come on and turn me on
Turn me on, turn me on, turn me on, turn me on (turn me on)
Boy, I'll make it, make it right
My temperature is super high
If I scream, if I cry
It's only 'cause I feel alive
My body needs a hero, come and save me
Something tells me you know how to save me
I've been feeling weird, oh
Oh, I need you to come and rescue me
Oh-oh-oh-oh
Make me come alive, come on and turn me on
Touch me, save my life, come on and turn me on
I'm too young to die, come on and turn me on
Turn me on, turn me on, turn me on, turn me on
Make me come alive, come on and turn me on
Touch me, save my life, come on and turn me on
I'm too young to die, come on and turn me on
Turn me on, turn me on, turn me on, turn me on
You've got my life in the palm of your hands (palm of your hands)
Come save me now, I know you can (I know you can)
(Uh, uh)
D-d-d-d-don't let me die young
I just want you to father my young
I just want you to be my doctor
We can get it cracking, chiropractor
I-I-I-I-I-I-I-I-I
I know you can save me and make me feel alive
Make me come alive, come on and turn me on
Touch me, save my life, come on and turn me on
I'm too young to die, come on and turn me on
Turn me on, turn me on, turn me on, turn me on
Lyrics © BMG Rights Management, Universal Music Publishing Group, Sony/ATV Music Publishing LLC, Kobalt Music Publishing Ltd.
Written by: Ester Dean, Onika Tanya Maraj, Pierre David Guetta, Giorgio H. Tuinfort

Lyrics Licensed & Provided by LyricFind
To comment on specific lyrics,
highlight them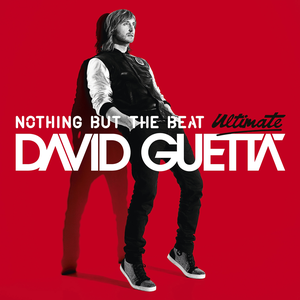 Turn Me On (feat. Nicki Minaj)
"Turn Me On" peaked at #1 on the U.S. Billboard Hot Dance Club Play Songs Chart in the Winter of 2012.

Grammy nominated superstar DJ and producer David Guetta teamed up with Nicki Minaj for the smash hit "Turn Me On". The track brilliantly contrasts Minaj's trademark madcap rapping with tender vocal work. Taken from his fifth studio album "Nothing But The Beat".
Genre not found
Artist not found
Album not found
Search results not found
Song not found