In disbelief / i see you looking at me / but why can't you see/
This is what i want to be / your talk is cheap /and you believe in your lies / but
One day you wake up / and you'd better realize / you think you're something / what i
See is nothing / this kind of life i won't try / how can you judge? / if you ain't got a
Clue / don't try to act / i fucking see through you / in disbelief / i see you looking at
Me / but why can't you see / this is what i want to be / you think you're something /
What i see is nothing / this kind of life i won't try / you think you're something / what
I see is nothing / this kind of life i won't try / i won't try / you think you're something what i see is nothing / this kind of life i won't try / you think you're something / what
I see is nothing / this kind of life i won't try / well you can kiss my ass / or kiss your
Own ass goodbye
Contributed by Oliver T. Suggest a correction in the comments below.
To comment on specific lyrics,
highlight them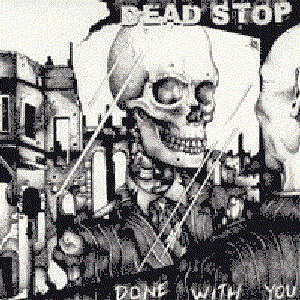 Dead Stop was a Hardcore Band from Belgium. Influenced by early 80s bands such as Negative Approach, Minor Threat and Antidote, they wreaked havoc over Europe and the US from May 19th, 2002 until their last show at the Lintfabriek, Kontich on May 20th, 2006. They released a 7" and two full lengths.
Genre not found
Artist not found
Album not found
Search results not found
Song not found