Slow Dance
Deadman Lyrics
Horizon line calls to me
Stretching wide and serpentine
Promise me what I adore
Makes me want you even more
Gypsies ride through my room
Call my name, come with us soon
Travel miles under cruel moons
Night is fading, will light soon
Slow dance
Slow, slow dance
The dance hall's empty, it's you and me
Music flows like blood through me
Surely others think it's strange
Deep in me a sad song plays
Lights above the ceiling fan
Cast their shadows as I dance
The stars are bright the moon is full
Music's slow and beautiful
Slow dance
Slow dance
When we slow
When we slow dance
When we slow
When we slow dance
Contributed by Matthew T. Suggest a correction in the comments below.
To comment on specific lyrics,
highlight them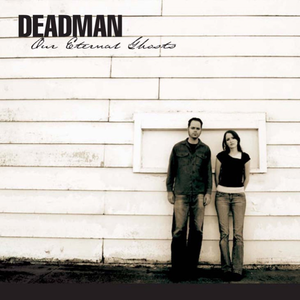 Deadman refers to six artists:

1) A Japanese band
2) A band from Texas
3) Another one from Northern Ireland
4) A black metal band from Italy
5) An indie-rock power trio from Madrid, Spain
6) Hardcore techno DJ who is part of Core-tex Labs. He is also known as Zip le Robot.

-----

1) deadman formed in Nagoya at the end of 2000 out of remnants of Lamiel and kein, two closely-knit bands at the forefront of the Nagoya visual kei scene. Mako (vocals), aie (guitar), and yukino (bass), all formerly of kein teamed with Toki (ex.
Read Full Bio
Deadman refers to six artists:

1) A Japanese band
2) A band from Texas
3) Another one from Northern Ireland
4) A black metal band from Italy
5) An indie-rock power trio from Madrid, Spain
6) Hardcore techno DJ who is part of Core-tex Labs. He is also known as Zip le Robot.

-----

1) deadman formed in Nagoya at the end of 2000 out of remnants of Lamiel and kein, two closely-knit bands at the forefront of the Nagoya visual kei scene. Mako (vocals), aie (guitar), and yukino (bass), all formerly of kein teamed with Toki (ex.Lamiel) for the original lineup.

Soon after their first CD release, yukino left to start his own band, and soon after Takamasa joined as their new bass player. not until 2005 did the lineup change again, when Takamasa left and Kazuya joined, completing the final incarnation of the band.

Their music is influenced by various sources, blending Japanese and western styles. They have often been compared to MERRY GO ROUND (well-known in the mid-90's Nagoya scene) and generally to the western grunge style of the early 90's deadman ended their activities as a band in mid-2006. It is unknown whether or not they will work together as deadman again.

2) Steven and Sherilyn Collins, the Texas pair otherwise known as Deadman formed in 2001. www.myspace.com/deadman

3) A duo from Northern Ireland. They use traditional rock band instruments and modern technology to make their music.

5) Although based in Spain, Deadman is an expat band, comprising 2 Englishmen and a powerful Peruvian drummer. Influences are many and diverse - ranging from the darkness of Bauhaus to Ash's ingenuity and the dirty punk of the Pixies. A contagious rhythm section, hypnotic guitar solos and deeply personal lyrics. Deadman write and perform somber, powerful songs, full of barely contained rage. They create a pathway to an abyss full of melancholy and intensity. Deadman is a journey to unknown shores - that at the same time seem very familiar. Deadman can be found at http://www.deadman.es
Genre not found
Artist not found
Album not found
Search results not found
Song not found