Cherry Waves
Deftones Lyrics
A sea of waves
We hug the same plank
Just as I rehearsed
Over an hour break
The waves suck you in and you drown
If like you'd just stay down with me
I'll swim way down with you, you
You hang the anchors
Over my neck
I liked it at first
But the more you laugh, crazy, okay
The waves suck you in and you drown
If like you'd just stay down with me
I'll swim way down with you
Is that what you want? With you
Is that what you want?
If like you'd just stay down with me
I'll swim way down with you
Is that what you want? With you
Is that what you want? With you, you
Escape below
Escape below
Lyrics © Warner/Chappell Music, Inc.
Written by: ABE CUNNINGHAM, ABRAN CUNNINGHAM, CHI CHENG, CHINO MORENO, CHINO CAMILO MORENO, FRANK DELGADO, STEPHEN CARPENTER

Lyrics Licensed & Provided by LyricFind
To comment on specific lyrics,
highlight them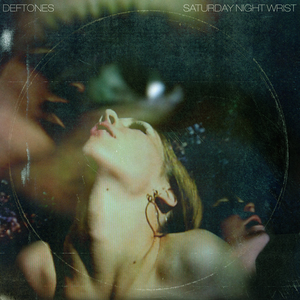 Deftones is an American alternative metal band from Sacramento, California, formed in 1988, consisting of Chino Moreno (lead vocals and guitar), Stephen Carpenter (guitar), Sergio Vega (bass), Frank Delgado (keyboards and turntables), and Abe Cunningham (drums and percussion). Vega (formerly of Quicksand) took on bass duties in mid-2009 in substitution for Chi Cheng, who was seriously injured in an automobile accident in Santa Clara, California on November 4, 2008.
Read Full Bio
Deftones is an American alternative metal band from Sacramento, California, formed in 1988, consisting of Chino Moreno (lead vocals and guitar), Stephen Carpenter (guitar), Sergio Vega (bass), Frank Delgado (keyboards and turntables), and Abe Cunningham (drums and percussion). Vega (formerly of Quicksand) took on bass duties in mid-2009 in substitution for Chi Cheng, who was seriously injured in an automobile accident in Santa Clara, California on November 4, 2008. Cheng remained in a coma until his death on April 13, 2013 due to cardiac arrest.

While they were mostly an alternative metal band in their early years, their sound changed into something more complex and experimental in 2000, as a result they are often coined today as an alternative rock band.

Critics have often praised them as one of the closest to unique rock bands of recent years for their innovative, atmospheric music; as Johnny Loftus writes, "Rock critics usually reserve a special place for Deftones above or at least away from the rest of the turn-of-the-century metal movement [...] Deftones have always seemed more curious, more willing to incorporate traditionally revered sounds like dream pop and DC hardcore into their Northern California alt-metal."

Frontman Chino Moreno's poetic lyrics—described by a Time magazine critic as "fiercely intelligent"—are often evocative, yet are sparse enough to allow for multiple interpretations. Moreno has cited Morrissey, Weezer's Rivers Cuomo, The Cure's Robert Smith, and Depeche Mode's David Gahan among his favorite singers, and beyond an occasional similarity in vocal technique, these singers' sweeping sense of drama and delicate vulnerability is often evident in Moreno's vocals.

Deftones members have worked on several side projects, including Moreno's Team Sleep and drummer Abe Cunningam's Phallucy. Guitarist Stephen Carpenter works with a group called Kush, featuring members of Fear Factory and Cypress Hill. Turntablist Frank Delgado has a DJ crew with DJ Crook of Team Sleep, DJ Julez and Matt D called Decibel Devils.

* Chino Moreno (vocals, guitar)
* Stephen Carpenter (guitar)
* Abe Cunningham (drums)
* Chi Cheng (bass, backing vocals)
* Frank Delgado (turntablist/keyboardist/sampler)

(Incidentally, Carpenter is generally credited with "strings", though if he actually plays anything other than electric guitar it's not immediately apparent. This most likely refers to his abuse of the guitar strings, making screeching noises inbetween playing riffs.)

Releases:

1992 - like linus (demo)
1995 - Adrenaline
1997 - Around the Fur
2000 - White Pony
2002 - Music in High Places: Deftones - Live In Hawaii (DVD)
2002 - Back to School (Mini Maggit) (EP)
2003 - Deftones
2005 - B-Sides & Rarities (with accompanying DVD video library and live footage)
2006 - Saturday Night Wrist
2009 - Eros ( Shelved)
2010 - Diamond Eyes
2011 - Covers
2012 - Koi No Yokan
2016 - Gore
2020 - Ohms

Album Around the Fur (1997) features Soulfly's Max Cavalera on PlayHeadup.
Album White Pony (2000) features Tool's Maynard James Keenan on PlayPassenger.
Also on Album White Pony (2000) features STP's Scott Weiland on PlayRX Queen.
Album Saturday Night Wrist (2006) features System of a Down's Serj Tankian on Mein.

Early years: 1989-1993
When Carpenter was 15 years old he was hit by a car while skateboarding. This left him confined to a wheelchair for several months. It was at this point that he began teaching himself guitar by playing along with bands such as Anthrax, Stormtroopers of Death and Metallica. It has been reported that the driver paid Carpenter a cash settlement that allowed the band to purchase equipment, but drummer Abe Cunningham commented in an interview that this was "a myth about how our band was started."

Carpenter, Moreno and Cunningham went to the same high school. They were childhood friends and remained friends through the skateboarding scene in Sacramento. When Moreno found out Carpenter played guitar, he set up a jam session with Cunningham and the three began playing regularly in Carpenter's garage circa 1988. After playing with several bassists, the band settled on Justin Jaramillo and recorded a four track demo soon after. Within two years the band began playing club shows and later expanded their playing territory to San Francisco and Los Angeles where they played shows alongside bands such as Korn. While closing for another band in L.A., after the majority of the audience had left, the band impressed a Maverick Records representative. They were soon after signed to the label after showcasing three of their songs for Freddy DeMann and Guy Oseary.

The name "Deftones" was created by Carpenter who wanted to pick "something that would just stand out but you know, not be all cheese-ball at the same time." Carpenter combined the hip hop slang term "def", which was used by artists he listened to such as LL Cool J and Public Enemy, with the suffix "-tones", which was a popular suffix among 50s bands whose music he also enjoyed (e.g. Dick Dale and the Deltones; The Quin-Tones, The Monotones, The Cleftones and The Harptones). Carpenter said the name is intentionally vague to reflect the band's tendency to not focus on just one style of music.


Adrenaline: 1994-1996
The band's debut album, Adrenaline, was recorded at Bad Animals Studio in Seattle, Washington and released on October 3, 1995. It was produced by Deftones and Terry Date, who would go on to produce the band's next three albums. Initially unsuccessful, extensive touring, word-of-mouth and Internet promotion built the band a dedicated fanbase, as well as helping Adrenaline to sell over 220,000 copies without the singles "7 Words" and "Bored" (as well as their music videos) receiving any airplay. The band contributed the non-album track "Teething" to the soundtrack for the 1996 film The Crow: City of Angels and are also seen performing the song live during one of the film's scenes.

The album spent 21 weeks on the Billboard Heatseekers chart reaching a peak position of 23. When asked what he attributed the album's success to, Cheng responded, "One word: perseverance. We've been together for almost eight years, on the road for two and we do it with honesty and integrity - and the kids can tell." The album was RIAA certified gold on 7 July 1999 in recognition of 500,000 units sold.

Regarding the recording of the album, Abe Cunningham said, "At the time we did the first record - which I really like and think is good - you can tell the band was really young. We'd been playing most of those songs for quite a while, and we were just so happy to be making a record that we didn't really think a whole lot about making the songs better." Moreno felt that Adrenaline was recorded "really fast"[ and performed all his vocals live with the band in the room using a hand-held Shure 58 microphone. A review of Adrenaline praised the album's musical control, precision, overall groove and Cunningham's "surprisingly sophisticated drumming". It was also noted that "there is a bit of sameness in Chino Moreno's whispered vocal melodies, which drags the record down a bit."
Adrenaline was certified platinum on September 23, 2008 by the RIAA


Around the Fur: 1997-1999
Deftones' second album, Around the Fur, was recorded at Studio Litho in Seattle, Washington and produced by Terry Date. Released on October 26, 1997, the album included a collaboration with singer Max Cavalera (of Sepultura/Soulfly/Cavalera Conspiracy) on "Headup", a tribute to Cavalera's late stepson Dana Wells, to whom the album was also dedicated. Although not yet a member of the band, Delgado is credited as "audio" on five of the album's tracks and Cunningham's wife, Annalynn, provides guest vocals on "MX".

"When we went in to make this record, we really didn't have a set idea of what we wanted to come out with," said Moreno in a 1998 interview with Chart magazine. However, he felt that the album "fell into place" once the band had settled into the studio. The band expanded its sound, spending more time with Terry Date, and giving more thought to the album's production. Cunningham varied his drum sound and experimented by using different types of snare drum on almost every track. The album was praised for its loud-soft dynamics, the flow of the tracks, Moreno's unusual vocals and the strong rhythm-section grooves created by Cheng and Cunningham. Stephen Thomas Erlewine's review noted that "while they don't have catchy riffs or a fully developed sound, Around the Fur suggests they're about to come into their own."

The album was highly anticipated and propelled the band to fame in the alternative metal scene on the strength of radio and MTV airplay for the singles "My Own Summer (Shove It)" and "Be Quiet and Drive (Far Away)". Around the Fur sold 43,000 copies in its first week of release, and entered the Billboard 200 at number 29 (its peak position), remaining on the charts for 17 weeks. The band went back to touring, making appearances at the Warped Tour (in the United States, New Zealand and Australia), Pinkpop Festival, Roskilde Festival and Ozzfest as well as releasing a live EP on June 22, 1999. Around the Fur went on to reach RIAA gold status on June 24, 1999.


White Pony: 2000-2002
On June 20, 2000, the band released their third album, White Pony, again produced by Terry Date and Deftones. It was recorded at The Plant Studios in Sausalito, California and at Larrabee Sound Studios, West Hollywood, California. The album debuted at number three in the US Billboard chart with sales of 178,000 copies. Delgado (DJ Speedboat) was now a full-time band member, adding new elements to the band's music. The melancholy "Teenager", for example, was a radical departure in style and mood, a "love song," according to Moreno, which incorporated elements of glitch and trip hop, with programming duties carried out by Moreno's friend and side-project Team Sleep bandmate DJ Crook. A collaboration with singer Maynard James Keenan of Tool is present on "Passenger", and the refrain in "Knife Party" features vocals by Rodleen Getsic. Moreno had also started contributing additional guitar on several tracks.

An interview with the band in Alternative Press explained the recording process of White Pony. After a break from touring, the band spent four months in the studio writing and recording White Pony, the longest amount of time they had dedicated to an album thus far. Moreno explained that the majority of this time was spent trying to write songs, and that the writing of "Change (In the House of Flies)" was the turning point where the band began working as a group. Despite being pressured to release the album sooner, the band decided to take their time making the album. Cheng explained that "We didn't feel like we had anything to lose, so we made the record we wanted to make." Moreno did not have a common theme in mind lyrically, but made a conscious decision to bring an element of fantasy into his lyrics, explaining that "I basically didn't sing about myself on this record. I made up a lot of story lines and some dialogue, even. I took myself completely out of it and wrote about other things."

Reviews were generally positive, noting Moreno's increasing sophistication as a lyricist and the group's experimentalism. Of White Pony, one reviewer wrote that "Deftones went soft, but in an impressive way, to twist around its signature punk sound."

The album was originally released as an 11 track version beginning with "Feiticeira" and ending with "Pink Maggit" and featuring gray cover art. A limited edition print of 50,000 black and red jewel case versions of White Pony were also released at the same time with a bonus 12th track entitled "The Boy's Republic". Later, the band released "Back to School (Mini Maggit)", a rap-influenced interpretation of the album's closer, "Pink Maggit". "Back to School (Mini Maggit)" was track 11 on the leaked pre-release version of White Pony in April 2000, but not included on the original (official) issue of the album in June 2000. The leaked version of White Pony also included the slower version of "Pink Maggit" which appeared on the first official White Pony CDs. That song was listed as a bonus track (track 12) on the leaked pre-release version. The song was picked up as a single and placed as the new opening track (with "Pink Maggit" still the closer) of a re-released White Pony on October 3, 2000 featuring altered white cover art. Not entirely happy with re-releasing the album, the band negotiated to have "Back to School" made available as a free download for anyone who had already bought the original album. Chino noted that "Everybody's already downloaded our record before it came out anyway, otherwise I'd be kind of feelin' like, 'Man, why [are] we putting [out] all these different versions of the record?' [...] that's the best way we can actually get this song out to the people who already purchased this record, for free basically. And if they wanna buy the record again, it's cool."

White Pony achieved platinum status, selling over 1.3 million copies in the US, and earning the band a 2001 Grammy award for Best Metal Performance for the song "Elite".


Deftones: 2003-2005
Deftones began work on their fourth album under the working title Lovers. Regarding the album's direction, Cheng commented that "We've proven that we can musically go in any direction we want, and we want to get kind of heavy on this one." Moreno underwent vocal training as a precaution after severely damaging his vocal cords on the band's 2001 summer tour. The band converted their rehearsal space in Sacramento into a fully equipped studio and recorded most of the album there at negligible cost. The band brought in Terry Date to assist with production, and also received input on musical arrangement from Greg Wells on several of the album's tracks. The band later added more material at Studio X in Seattle, WA and at Larrabee Studios in West Hollywood, CA. Overall the album took twelve months and cost roughly $2.5 million to produce with the band being fined by Maverick for missing deadlines.

In January 2003, Deftones left the studio to perform some "one off" shows in Australia and New Zealand as part of the annual Big Day Out Festival. Shortly after, the band returned to the studio to finish their fourth album. The self-titled Deftones was released on May 20, 2003. Deftones entered the Billboard 200 at number two and sold 167,000 copies in its first week. The album remained in the Billboard top 100 for nine weeks, supported by the first single, "Minerva". The band shot a video for their second single, "Hexagram", with fans watching the band play the song in an indoor skatepark in Simi Valley, California. The band made a video for the track "Bloody Cape", but it was never released for play on television. The video was only made available on the band's official website for one day. It was later released on their B-Sides and Rarities DVD.

Reviews were mainly positive, praising the band for the heavy album's progression and originality in the midst of declining creativity in contemporary metal. Moreno was quoted as saying, "It's all on record. We told motherfuckers not to lump us in with nu metal because when those bands go down we aren't going to be with them." In reviewing Deftones, Stephen Thomas Erlewine writes that "Hexagram", the album's opener, "hits hard — harder than they ever have, revealing how mushy Staind is, or how toothless Linkin Park is," but also goes on to say that the album "sticks a little too close to familiar territory." The Onion's A.V. Club similarly called the album "less rewarding than its predecessor, though its peaks rival any in the genre."

The band released a compilation album titled B-Sides & Rarities on October 4, 2005. The CD includes various b-sides and covers from throughout their career, while the DVD contains behind-the-scenes footage and the band's complete videography up to that point.


Saturday Night Wrist: 2006-2007
Deftones performing live in Glasgow, June 2006.The band's latest album, titled Saturday Night Wrist, was released on October 31, 2006. It debuted at number ten in the US Billboard chart with sales of just over 76,000, a significant decrease on the first week sales of their two previous releases.

Rather than work with longtime producer Terry Date, Deftones decided to record with Bob Ezrin. Cunningham says that while the group enjoyed working with Date, "At this point, we just needed to change things up [...] And this is definitely a different style. Working with him [Ezrin] is just putting us fucking upside down. He's cracking the whip."[45] After recording all the instrumentals for the record, Chino Moreno decided to record his vocals separately. Chino thus finished recording the album with former Far guitarist Shaun Lopez as producer. Collaborations on the record include Annie Hardy from Giant Drag on the song "Pink Cellphone" and Serj Tankian from System of a Down on the track "Mein".

The album's first single was called "Hole in the Earth", hitting the radio on October 16, 2006. "Hole in the Earth" was also featured as a downloadable song for the PS3 & Xbox 360 versions of Guitar Hero 3. "Mein" was the album's second single, which aired in Spring of 2007.

As of March 2007, Saturday Night Wrist has sold over 250,000 copies (US).

Deftones spent the majority of 2006 and 2007 touring around the world in support of the album. The band played shows in places including North America, Canada, Europe, South America, Japan and Australia. The band also performed in such tours as Taste of Chaos, Family Values Tour and the Soundwave Festival in Australia.


Eros: 2008-2009
Deftones are currently in the studio writing and recording their next release, Eros, which will once again utilize the production services of Terry Date. Deftones have been writing the album since Fall 2007. As of December 7, 2007, six to eight songs were finished and the album is expected to be released in the winter of 2008. Chino Moreno has described the album as weird, unorthodox, featuring a lot of atmosphere and soundscaping, and having "fuck you, I hope you die!" style aggression. He has also stated that he won't be contributing on guitar, instead focusing on his vocals, and will leave guitar duties entirely to Stephen Carpenter. Carpenter will be utilizing his signature 8-String guitar, the ESP Stef B-8. They started recording the album on April 14th, 2008.

Moreno stated that this album would be more up-tempo (as far as the drumming is concerned), going on to say that the past couple of albums have been more mid-tempo; that Abe Cunningham has been playing faster. He also referred to the album as being "snappy". Moreno stated in an interview that the process for this album would be more raw and simplified after dissatisfaction with the long and "pieced-together" experience of recording Saturday Night Wrist.

On January 14th, Chino Moreno posted an instrumental electronic beat that sounds similar to Team Sleep called "You've Seen The Butcher", on the Deftones' MySpace page, and announced in a bulletin that the album would be called Eros, the Greek word for "love." It was also announced that Eros would be released by Reprise Records, the first time Deftones have released an album not affiliated with Maverick Records.

On September 18, Deftones played a secret show at the Spaceland Club in Los Angeles. The band played a new song entitled Melanie, which they also played at the previously announced headlining show at the Ventura Theater in Ventura, California on September 19 and also at the KUPD's End of Summer Scorcher on September 20 in Peoria, Arizona, where they co-headlined with Alice In Chains.

Also, recently Deftones have been posting a number of videos on MySpace and their blog, documenting the recording process of Eros.

On November 4, bassist Chi Cheng was seriously injured in a car accident in Santa Clara, California. Chino Moreno posted on the band's blog, saying, "It deeply saddens me to inform you all that our brother Chi Cheng was involved in a terrible car accident last night. He is currently in a Northern California hospital in serious, but stable condition. I am on my way up north right now to be by his side, along with the rest of our bandmates and family. Chi is one of the strongest people I know, and I'm praying that his strength will get him through this. Please say a prayer for him as well."[47] Following the accident, Cheng's bandmates and mother, Jeanne, began using the Deftones blog to post updates on Cheng's condition. In a post dated November 18, it was stated that "Chi's condition remains the same - serious, but stable. He still lies in a coma, however his vitals (heart, lungs, and blood pressure) all exhibit very stable functions and doctors have begun removing much of the excess monitoring equipment." In a blog posted dated November 9, it was reported that Chi was attended by three off-duty EMTs who happened upon the accident scene. The post goes on to state that "If not for them, the chances of Chi making to the hospital alive would have been poor." On December 9, it was announced that Chi had been moved into the care of an unnamed hospital that "specializes in the care and management of traumatic and non-trauma related brain injuries".

Diamond Eyes: 2010-2011
It was announced that the new album would be titled "Diamond Eyes", to be released May 18th, 2010. The first single from the album, "Rocket Skates", was released February 23rd; the second single is "Diamond Eyes". And The First Video Release Was "Diamond Eyes", "Rocket Skates", "Sextape", Finally "You've Seen the Butcher". All together Diamond Eyes Has sold 62,000 copies in the United States in its first week of release to debut at position No. 6 on The Billboard 200 chart.


Koi No Yokan: 2012
On March 29, 2012 an interview with Stephen Carpenter was posted on ESP Guitars's YouTube channel. In it, Carpenter talks about his switch to 7-string and 8-string guitars. At the end, he says, "Musically, me and my band, Deftones, are working on a new record and we hope to have it finished and out by Summer of 2012, and when the new record's done we'll start another touring cycle and get out there and play our stuff for those who are interested."
Chino Moreno has also stated that it has resemblance to their 2000 record, White Pony, when it's compared to their previous work. "The songs are very different from each other, not heavier or slower, but more dynamic, going towards several directions, it's heavy, but beautiful." In addition, it has been reported that Nick Raskulinecz will return to produce their seventh effort, which is, as of yet, unnamed.
On April 3, 2012 after performing at the Quilmes Rock 2012 festival, Chino was interviewed about Crosses and the new Deftones record. He said that the writing process was completed last week and they start recording after he gets back from South America. "We start recording next week. I love it, I'm so excited about it because Deftones, obviously, that's my life, I've made a career since I was fifteen years old and right before I came last week we finished all the writing so, next week, when I get back, we start recording. We should have a record that comes out in the early Fall, maybe October. Maybe September."

The album was released through Reprise Records on November 12, 2012, in the UK and November 13, 2012, in the United States. Band frontman Chino Moreno characterized the album as "dynamic" with a full range of sound, noting that more contributions were made to the album from bassist Sergio Vega compared to their previous record, Diamond Eyes. On September 19, 2012, the band released the song "Leathers" as a promotional single via a free download on their website. On October 8, 2012, "Leathers" was released as the album's first single. "Leathers" was also released as a limited edition cas-single with "Rosemary" as its B-side. On October 3, 2012, the song, "Tempest", premiered on PureVolume for streaming. "Tempest" was released as a single on October 9, 2012.

Gore: 2016
Gore is the eighth studio album by American alternative metal band Deftones, released on April 8, 2016 by Reprise Records. Its release was met with critical acclaim, debuting at number two on the US Billboard 200; it is the band's fifth album to debut within the chart's top-ten and is their highest-charting since their 2003 eponymous album.The album was noted for its creative tension between frontman Chino Moreno and lead guitarist Stephen Carpenter, which was described by Rolling Stone as Moreno "playing Morrissey to the guitarist's Meshuggah"

Ohms: 2020
is the ninth studio album by American alternative metal band Deftones, released on September 25, 2020, through Reprise Records. Musically, Ohms has been described as an alternative metal and dream pop album. It is the first Deftones album since their eponymous 2003 album to be produced by Terry Date, although the last time the band had worked with him was during the sessions of the unreleased album Eros in 2008. It is also their first album on which Stephen Carpenter utilizes a nine-string guitar
Genre not found
Artist not found
Album not found
Search results not found
Song not found