Just Can't Get Enough
Depeche Mode Lyrics
When I'm with you baby
I go out of my head
And I just can't get enough
And I just can't get enough
All the things you do to me
And everything you said
I just can't get enough
I just can't get enough
We slip and slide as we fall in love
And I just can't seem to get enough of
We walk together
We're walking down the street
And I just can't get enough
And I just can't get enough
Every time I think of you
I know we have to meet
And I just can't get enough
And I just can't get enough
It's getting hotter
It's a burning love
And I just can't seem to get enough of
I just can't get enough
I just can't get enough
I just can't get enough
I just can't get enough
I just can't get enough
I just can't get enough
I just can't get enough
I just can't get enough
I just can't get enough
I just can't get enough
I just can't get enough
I just can't get enough
I just can't get enough
I just can't get enough
I just can't get enough
I just can't get enough
And when it rains
You're shining down for me
And I just can't get enough
And I just can't get enough
Just like a rainbow
You know you set me free
And I just can't get enough
And I just can't get enough
You're like an angel
And you give me your love
And I just can't seem to get enough of
I just can't get enough
I just can't get enough
I just can't get enough
I just can't get enough
I just can't get enough
I just can't get enough
I just can't get enough
I just can't get enough
I just can't get enough
I just can't get enough
I just can't get enough
I just can't get enough
I just can't get enough
I just can't get enough
I just can't get enough
I just can't get enough
I just can't get enough
I just can't get enough
I just can't get enough
I just can't get enough
Lyrics © Sony/ATV Music Publishing LLC
Written by: Vince Clarke

Lyrics Licensed & Provided by LyricFind
To comment on specific lyrics,
highlight them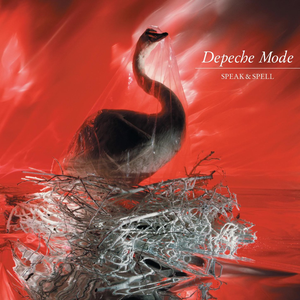 "Just Can't Get Enough" is the third UK single by Depeche Mode. It was originally released in the UK in September 1981, and was also the band's first single to be released in the United States, on February 18, 1982. It was recorded during the summer of that year.

The song, a riff-driven synthpop piece, was the final single to be written by founder member Vince Clarke, who would leave the band in December 1981. The song was included on the band's first album, Speak and Spell, which was released a month after the single.
Genre not found
Artist not found
Album not found
Search results not found
Song not found