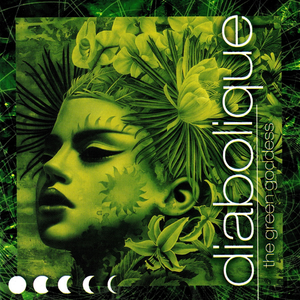 Diabolique are a Swedish gothic metal band, formed in 1995 after the dissolution of Liers in Wait. The group is heavily influenced by The Sisters of Mercy, Black Sabbath, and Fields of the Nephilim, and in sound are similar to the styles of Charon, Tiamat, Moonspell, and Type O Negative.

The band's current and former line-up has consisted of many musicians from progenital Gothenburg melodic death metal bands; Kristian Wåhlin, Johan Osterberg, and Alf Svensson were in Grotesque (a predecessor of At the Gates
Read Full Bio
Diabolique are a Swedish gothic metal band, formed in 1995 after the dissolution of Liers in Wait. The group is heavily influenced by The Sisters of Mercy, Black Sabbath, and Fields of the Nephilim, and in sound are similar to the styles of Charon, Tiamat, Moonspell, and Type O Negative.

The band's current and former line-up has consisted of many musicians from progenital Gothenburg melodic death metal bands; Kristian Wåhlin, Johan Osterberg, and Alf Svensson were in Grotesque (a predecessor of At the Gates, who Alf would eventually join); and Daniel Svensson briefly played drums with the group before going on to major success with In Flames.

The band's most recent release was The Green Goddess (2001). Various sources differ as to band's status. However, Hans Nilsson's full-time involvement with Dimension Zero and Wåhlin's extensive contributions as an album cover artist and musician for other Scandinavian-area extreme metal bands may be attributable to the long period of no activity.
Genre not found
Artist not found
Album not found
Search results not found
Song not found
We have lyrics for these tracks by Diabolique:



A Golden Girl from Somewhere Sometimes, somewhere, someday Out there so far away for you…
Absinthe Take this down ca 1993 Grey dusk envelops the dying stream …
All for You You, you know what I'm feeling Yes, you're all that I…
And Deepest Sadness Rose die with me, fruits embitter and swans drown Summer ca…
Butterflies If the light that cleaned our bodies Only would have guided…
Cannula You strangle me so gently I choke on your hold Your…
Catholic Cold all white science bare white slave all over Worship fi…
Dark Man I am the dark man Dagger of the night I am the…
Dark Rivers of the Heart The rain is thrumming on Windows soak the tears I am so…
Darkman I am the dark man Dagger of the night I am the…
Eternal Summer With her lion winter it is always spring Hotel beds and…
Innuendo My coldly dreaming world Renew my own perspective Unresolv…
Losing You If I should lose, lose you today You've been drifting, drif…
Models Moving in silence Shelter their souls Moving elegance So …
Morphine You couldn't cut me deeper with a knife if you…
On Through the Night Light, this ecstatic light There when our lives are burning…
Play in the Dark She is burnt so badly by the flames from her…
Rain I know there's a little love in you yet I know…
Remedy So the prophecy said love When we meet and the fire…
Silver An angel with coal painted feathers washed ashore An angel …
Snowblind It's not easy to wake up without you It's not easy…
Winterblue All things broken properly ordered and put away Dead flower…
Yesmine Oh cotton girl you wind up The sun and moon and…

The lyrics can frequently be found in the comments below, by filtering for lyric videos or browsing the comments in the different videos below.