Yo-landi: Uh, hi Jimmy.
Max: Yolandi, hi. Come in. How you doin'?
Yo-landi: I just wanted to ask you-
Max: Come sit down. Come sit here, right here on my lap.
Yo-landi: Uh..okay..uh..well.
Max: There you go. You want some herbal tea?
Yo-landi: Uh, no thanks.
Max: You sure?
Yo-landi: I'm fine. Thanks.
Max: Oh, Yolandi, look at you. You're so cute and squishy, look at your little cheeky weekys you're so cute. I just want to keep you here in my office as my little pet; feed you, bathe you, comb your pretty hair. You don't have to do anything you don't want to do, you hear me Yolandi?
Yo-landi:Mhmm
Max: Yeah, don't let anyone around here fuck you around.
Yo-landi: Kay.
Max: You need anything, you hear me, if you need anything, come here to my office, sit right here on my lap and tell Uncle Jimmy what you need. You got that?
Yo-landi: Yes, Jimmy.
Max: No, call me Uncle Jimmy.
Yo-landi: Yes, Uncle Jimmy.
Contributed by Victoria Y. Suggest a correction in the comments below.
To comment on specific lyrics,
highlight them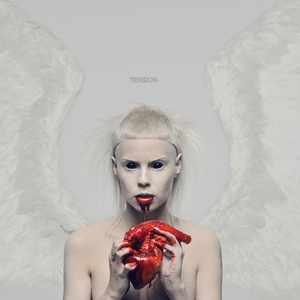 Die Antwoord (Afrikaans for "The Answer") is a South African rap-rave group formed in Cape Town in 2008. The group was formed by rappers Ninja and Yolandi Visser (stylized as ¥O-LANDI VI$$ER), and God (formerly referred to as DJ Hi-Tek). Die Antwoord's image is based on a counterculture movement known as zef in South Africa.
Genre not found
Artist not found
Album not found
Search results not found
Song not found